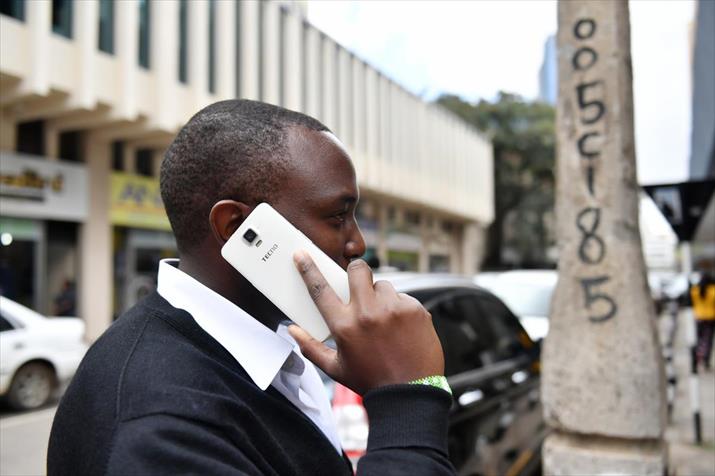 NOT many Chinese people have heard of Tecno. But in many African countries, the Chinese brand has become a key player in the local booming mobile market. In Dar es Salaam's hectic downtown Kariakoo Market in Tanzania, advertisements of Tecno products - a leading brand of Transsion Holdings Ltd. - are seen everywhere.
"Almost identical electrical stores display the same poster of Tecno's most popular products. Huge billboards of the Chinese smartphone brand also dot the streets," said Tobenna Ekwealor, a Tanzanian networking engineer.
Statistics from China's General Administration of Customs show that as of 2016, Transsion had secured about 40 percent of the African mobile market, outcompeting much bigger companies like Huawei, Xiaomi and Samsung. The mobile manufacturer, based in Shenzhen in south China's Guangdong Province, ranked 14th in the top 100 African consumers' favorite brands in 2016, in front of France's Orange and the UK's Vodaphone, according to South African magazine African Business.
Liu Junjie, Tecno Chief Marketing Officer, said that the reasons for Tecno's popularity are threefold: the company listens to the market, understands customers' needs and provides the right solutions accordingly. "That's why we have been enjoying such great success in Africa."
Listen to the market
Rather than jumping on the e-commerce bandwagon, Tecno advertises and sells its products mainly through physical stores, which still hold primacy in Africa. Its minimalistic blue and white logo can be found everywhere from shopping malls to country fairs in many African countries.
Moses Joseph, a Kenyan mobile phone retailer, sells Chinese brands including Tecno, Oppo and Lenovo in the country's rural areas. "Tecno used to focus on the low and mid-range market with affordable products, especially when it first entered Africa's rural areas," he said. "Now, it has blanketed the market with phones of all prices and capabilities, from the bottom end to the very top."
In the first three quarters of 2016, Transsion shipped 55.6 million handsets to overseas markets. In comparison, the number for Huawei, the world's largest telecommunications equipment manufacturer, was 41.5 million units, according to data from General Administration of Customs of China.
Over the last decade, the company has developed a global sales network in more than 40 countries, including Nigeria, Kenya, Tanzania, Ethiopia and Egypt. In 2011, it also built the first smartphone plant in Africa, to help speed up product delivery and lower costs.
Its success highlights how a small firm with a low capital was able to charm the African market by leveraging its accurate brand positioning, sophisticated innovative features and localized manufacturing capacity.
Shine in selfies
Taking selfies has long been one of the most popular features of smartphones. But African users had to deal with an unexpected problem: darker skin tones make it difficult for many cameras to recognize their faces and produce quality images.
Tecno has found an innovative way around this issue. Its smartphone locates African users' faces by focusing on their teeth and eyes. It also analyzes users' face shapes, skin colors and preferences of photo effects to determine how much extra light exposure is needed to take better-looking photos.
"It amazes me by producing quality and clear images even in low light. The smartphone's front camera really provides a special experience for selfie enthusiasts like me," said Ekwealor.
"We have long paid attention to suggestions from our customers on how we could improve our products, which has helped build their loyalty over the long term," said Liu.
Innovation was always at the core of Transsion's business strategy for the continent. The company was among the first to introduce dual-SIM smartphones when it first entered the African market, where most people couldn't afford two handsets then.
In addition to working closely with three research and development centers located in Shanghai, Beijing, and Shenzhen, Transsion has set up two other research and development centers in Nigeria and Kenya to research smartphone tailor-made for its African customers. The company also developed Palmchat, a mobile messenger application available on multiple platforms, boasting over 150 million registered users.
"We figured out that Tecno phones became popular because they were able to satisfy customers by giving them all sort of additional features they needed in their mobile phones. They provide users with totally different experiences," said Sun Wenping, President of Shenzhen Mobile Communications Association.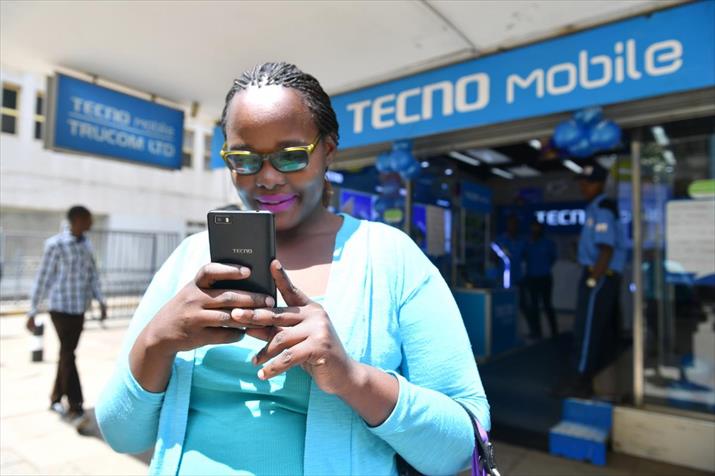 Why Africa
Established in 2006, the company started to zero in on the African market two years later as competition in cellphone market intensified in China.
Transsion founder and CEO Zhu Zhaojiang has been in the mobile industry for nearly 20 years. Before setting up the company, he was in charge of overseas business for a domestic company and had visited more than 90 countries and regions worldwide.
Transsion cracked the African market in June 2008, with its first office officially opened in Nigeria, the continent's most populous country.
"That was a time when the domestic cellphone market was under more intense competitive pressure; yet there was a gap with huge potential in the African market waiting to be filled, which was exactly what Zhu was eyeing," said Wang Yanhui, Secretary General of Mobile China Alliance.
Africa is now the world's second largest mobile market, second only to Asia, and the fastest growing mobile market in the world. Nearly half of the 1.17 billion-strong African population had mobile phone plans by the end of 2015, making up 6 percent of global mobile revenue, according to GSM Association, a worldwide organization of mobile operators.
As 4G becomes available in more African countries, the demand for smartphones is expected to surge. GSM Association predicts the mobile market in Africa will reach 730 million subscribers by 2020.
Given such significant prospects for growth, localization is a wise choice. Transsion employs more than 2,400 locals in its African facilities, with local employees making up 90 percent of the total workforce. It has also established over 1,000 touchpoints for after-sales services across the continent.
From the perspective of many insiders, the Chinese brand's success is neither magical nor mysterious. "The team knows what local customers want and how to build trust and customer loyalty," said Wang.
Sun agrees, adding that Chinese mobile companies should continue to focus on localization efforts and shoulder their fair share of social responsibilities when looking to expand abroad.
Transsion CEO Zhu, for his part, said he doesn't worry too much about future competition.
"An increasing number of international brands are beginning to compete in the African market; yet what really helped Transsion secure dominance is our brand's competitiveness. So we'll keep listening to African customers' needs and developing products that satisfy them."