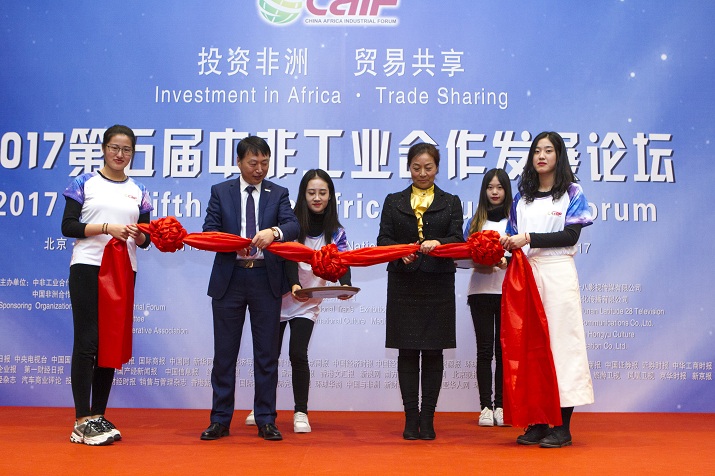 Cheng Zhigang (second left), Secretary General of CAIF, and Li Yafang (third right), President of Beijing Review, at the launch of the selection of the 100 Most Valuable Chinese Enterprises for the Africain Market on November 16
Yang Zhenping is no stranger to Africa as his company has launched many construction projects on the continent in countries that include Zambia and Ghana.
"Africa is one of our major markets worldwide. As African countries are in the process of industrialization, there is great potential for future cooperation," said Yang, Secretary of the Committee of the Overseas Engineering Company of Hunan Industrial Equipment Installation Co. Ltd.
"That's why I am here to look for more cooperation with African countries," he said while attending the Fifth China Africa Industrial Forum (CAIF) held in Beijing National Convention Center on November 16-17.
Supporting African countries' industrialization and boosting Sino-African production capacity cooperation will be the top priorities in Sino-African cooperation in the next five years, according to Cheng Zhigang, Secretary General of CAIF. He said that China-Africa cooperation in infrastructure construction has been witnessing rapid development in the form of industrial parks.
"The African market will provide huge business opportunities for investors in the coming years, due to improving infrastructure, industrial development and demographic dividends," said Cheng.
Africa's youthful market
The demographic dividend is one of the unique development advantages of African countries. According to a report recently issued by the UN, Africa's population has reached 1.2 billion, and is still growing. In Southeast Africa, young people between 10-24 years old account for 33 percent of the population. In 2025, youth on the continent will represent a quarter of the world youth population.
"These young people will provide energetic impetus for industrialization in African countries," Cheng told ChinAfrica.
Industrialization is the first among the 10 major China-Africa cooperation plans put forward by Chinese President Xi Jinping at the Johannesburg Summit of the Forum on China-Africa Cooperation (FOCAC) in December 2015, as well as a key sector and development direction of China-Africa cooperation. Experts believe that production capacity cooperation between China and African countries is an effective way to improve industrialization in Africa.
Agenda 2063, a collective vision and roadmap for the next 50 years initiated by the African Union, also vowed to transform, grow and industrialize African economies, and consolidate the modernization of African agriculture and agro-businesses.
"CAIF will work hard to support production capacity cooperation between China and Africa," Cheng noted.
According to Cheng, cooperation between Chinese enterprises and their African counterparts did not always result in success stories. There were also difficulties, challenges and failures. "These challenges include insufficient knowledge about African countries' conditions and inadequate risk evaluations," he said.
Optimistic outlook
But despite these challenges, Algerian Ambassador to China Ahcène Boukhelfa is optimistic about the future development of China-Algeria cooperation.
"Algeria is looking forward to working with China on many projects. There are also many projects that are still in progress," he told ChinAfrica. "China is the biggest business partner of Algeria. China can bring a lot to Algeria and vice versa."
Business Diplomacy Counselor Masresha Endalew of the Ethiopian Embassy in China stressed the importance of industrialization in China-Ethiopia cooperation.
"Definitely, industrialization is very important for Ethiopia. China is now the world's second largest economy, but we are quite weak in this regard," he told ChinAfrica.
It's estimated that there are more than 10,000 Chinese enterprises registered in Africa with investment totaling $100 billion. Customs statistics show that in the first nine months of 2017, China-Africa trade value totaled $125.64 billion, a year-on-year increase of 14.5 percent.
At the FOCAC Johannesburg Summit, China also pledged $60 billion in supporting the 10 major China-Africa cooperation plans. By March this year, more than a half of the fund has been invested.
"Ethiopia is transitioning from an agricultural to an industrializing economy," said Endalew. "We definitely expect more Chinese private and state-owned enterprises to invest in Ethiopia."
The Fifth CAIF also saw the launch of the program to select the 100 Most Valuable Chinese Enterprises for the African Market, which will be announced in January.
People and Points
A range of delegates shared their views on China-Africa cooperation at the Fifth CAIF. Some of the highlights were: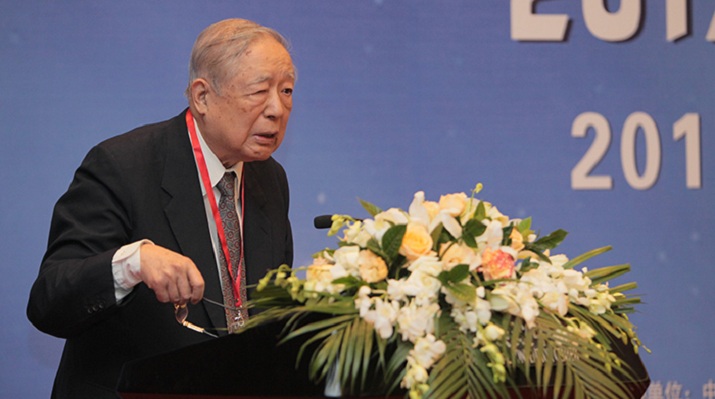 Yang Fuchang
Former Vice Minister of Foreign Affairs of China
The Belt and Road Initiative has provided new opportunities for exchange and cooperation among China and African countries. China and African countries are now in the process of adjusting their industrial structure, and it is an opportune time for them to carry out production capacity cooperation, which is beneficial to both sides. China-Africa cooperation has been expanded from trade to cooperation in various areas such as capital, technology, machinery and management skills.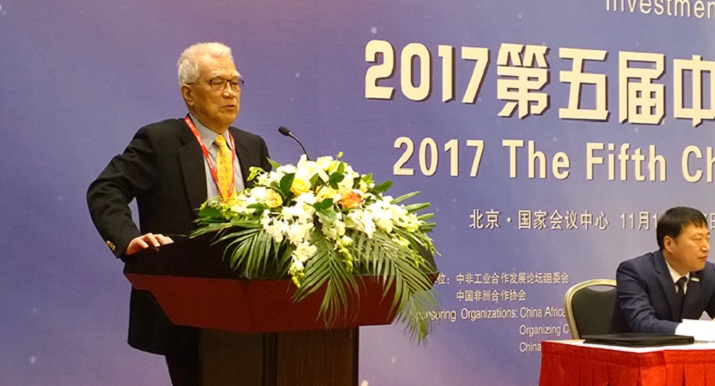 Gu Yongjiang
Former Vice Minister of Foreign Trade and Economic Cooperation of China
2017 is the most important year to implement the 10 major China-Africa cooperation plans put forward by Chinese President Xi Jinping at the Johannesburg Summit of the Forum on China-Africa Cooperation in South Africa in late 2015. In the past years, the structures of trade between China and African countries are being increasingly optimized. I am happy to see more and more Chinese enterprises are enthusiastic about investing in Africa, and African countries also have adopted a lot of incentive policies to attract investment.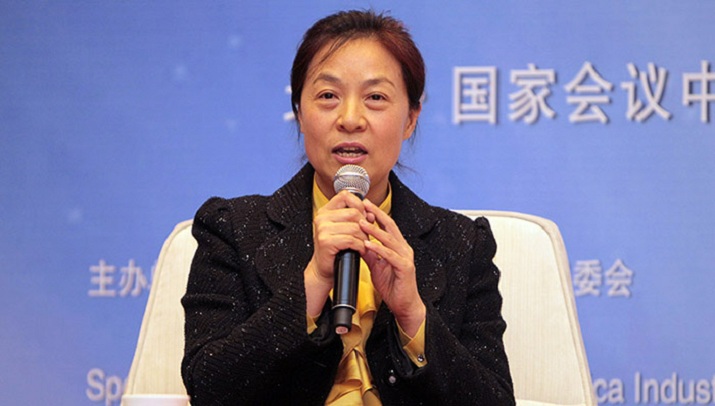 Li Yafang
President of BEIJING REVIEW
With the increasingly closer relations between China and African countries, more and more Chinese enterprises have begun investing in the African market and vice versa. China and African countries are increasingly becoming a community with a shared future. For those who hope to invest in African countries, I suggest besides learning more about local policies and laws, it is equally important to know about local customs, folk cultures and religions, and respect them. Only by doing that can the enterprises be truly integrated with local communities.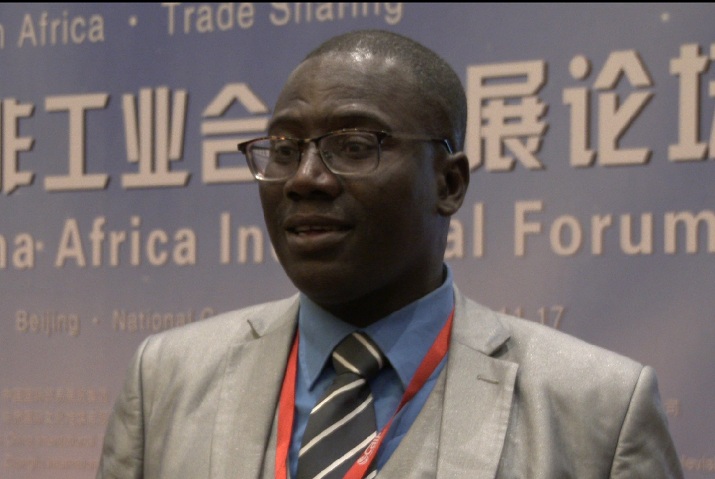 Cheikh Tidiane Ndiaye
First Secretary of Senegalese Embassy in China
China and Senegal are in a comprehensive strategic partnership. This means that our relations have spread to all the fields of activity, whether economic or cultural. The construction of a massive theater has been made possible thanks to Chinese investments and expertise. I also want to announce the signing of an agreement between the CAIF and the Senegalese Embassy mainly targeting the cinema industry. We want to develop this sector and make it profitable both to Senegal and China. Our cooperation projects [also] include the music industry for instance. We have noticed that many Chinese people were not acquainted with Senegalese culture and we want to change that situation within the next five to six years.