China's image is steadily improving, with international appreciation of its performance in domestic and foreign affairs and of its Belt and Road Initiative, according to the 2016-17 China National Image Global Survey released on January 5.
Jointly conducted by the Center for International Communication Studies under the China Foreign Languages Publishing Administration, Kantar Millward Brown (a leading global research agency) and Lightspeed (a leading digital data collection specialist), the survey interviewed 11,000 respondents from 22 countries covering Asia, Europe, North America, South America, Oceania and Africa.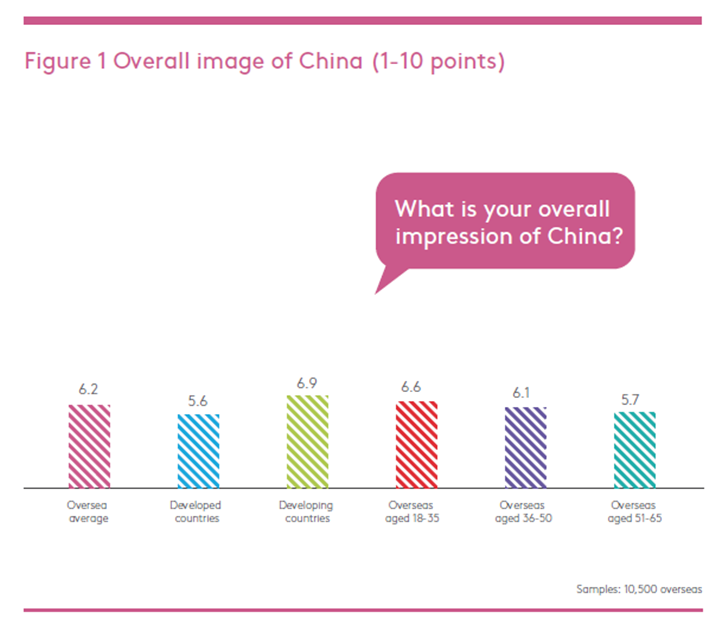 According to the survey, China scored 6.22 out of 10 for its overall image, maintaining a slight upward curve in recent years. The country's economic influence is widely recognized, with more confidence in its future and high expectation of it becoming the world's largest economy. Developed countries were most satisfied with their economic and trade cooperation with China, and expected China to import more of their products. Developing countries were most satisfied with their scientific and technological cooperation with China. The survey found young people welcomed Chinese products more than older people did.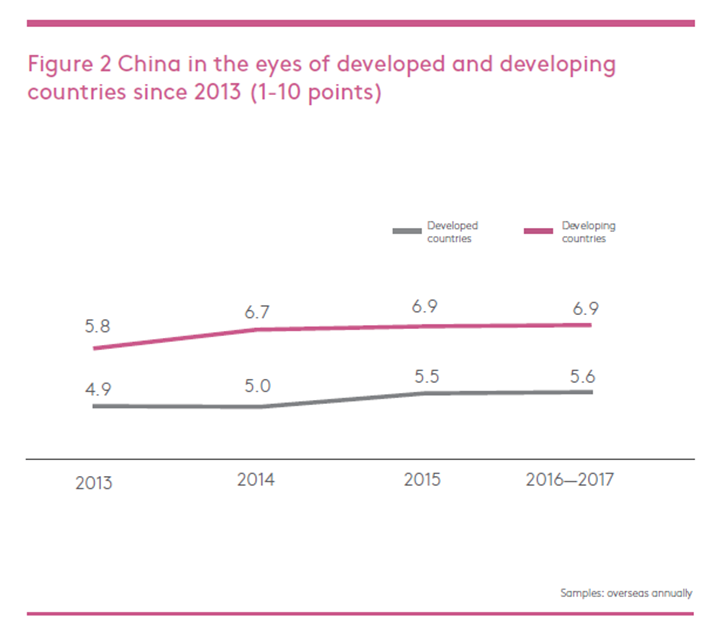 China in the eyes of developed and developing countries since 2013
Belt and Road Initiative proposed by China is highly praised. In the survey, 18 percent of overseas respondents had heard of both the "Silk Road Economic Belt" and the "21st Century Maritime Silk Road," compared to only 6 percent in 2014. Most of the respondents thought that the initiative is significant to themselves, to their countries, to regional and global economy, and to global governance. In addition, more than 60 percent of the overseas respondents acknowledged China's active role in the BRICS mechanism, and expected it to play an even more active role in the future.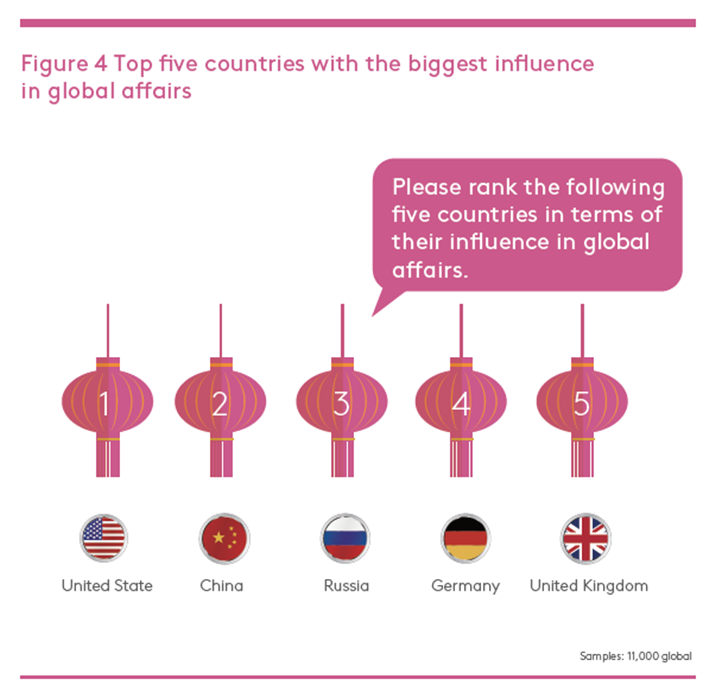 Top five countries with the biggest influence in global affairs
The presence of Chinese enterprises abroad is also seen to bring capital, technology and job opportunities to other countries. The survey showed Lenovo, Huawei, Alibaba, Air China and Bank of China are the five most renowned Chinese brands among overseas respondents.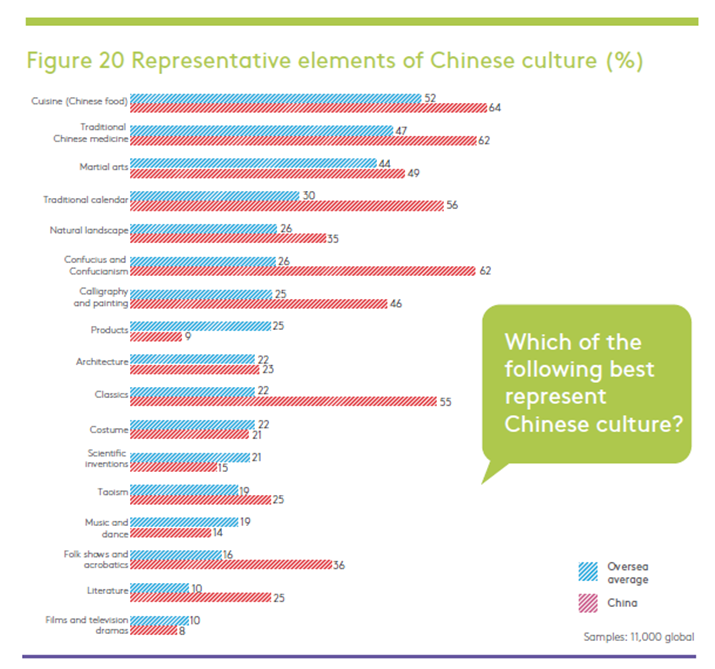 Representative elements of Chinese culture
Regarding China's image in culture, science and technology, Chinese food, traditional Chinese medicine and high-speed rail remain the hallmarks of China's national image.
This is the fifth image survey released by the Center for International Communication Studies, Kantar Millward Brown and Lightspeed since 2011, with the aim of gauging the opinions of the international community toward China through a well-conceived, objective, systematic and comprehensive survey.