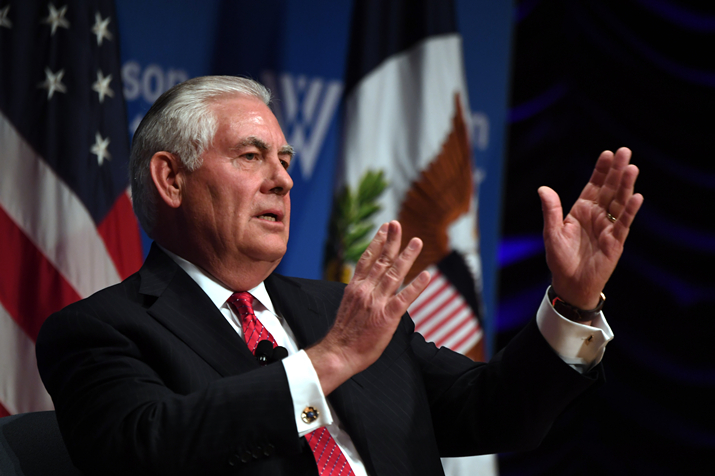 U.S. Secretary of State Rex Tillerson
On March 6, U.S. Secretary of State Rex Tillerson kicked off his weeklong visit to Africa with stops in Chad, Djibouti, Ethiopia, Kenya and Nigeria. Before the tour, Tillerson took a jab at "China's approach" to Africa, saying that while it has the potential to address Africa's infrastructure gap, it also encourages its dependency, leads to mounting debt, undermines its sovereignty and endangers its long-term independent and sustainable economic growth.
On arriving in Ethiopia on March 8, Tillerson visited the African Union Headquarters and again said that African countries should be careful not to forfeit their sovereignty when they accept loans from China, the continent's biggest trading partner, adding that Chinese investments "do not bring significant job creation locally."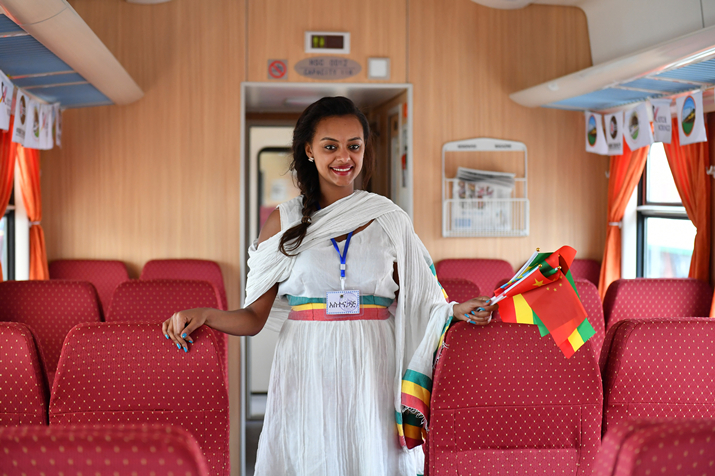 Chinese-built modern Ethio-Djibouti Railway is the first trans-boundary and longest electrified railway on the African continent
The remark was immediately refuted by officials and experts of different countries.
Russian Foreign Minister Sergei Lavrov, on his visit to Zimbabwe on March 8, told reporters that it was inappropriate for Tillerson to criticize China's relationship with African countries.
"It was not appropriate to criticize the relations of his hosts, when he was a guest there, with another country," said Lavrov.
On March 7, Chinese Foreign Ministry Spokesman Geng Shuang rebuked Tillerson's accusations. He pointed out that supporting Africa in realizing peace, stability and development serves the common interests and is also the shared responsibility of the international community.
Geng said China welcomes the diversification of Africa's international partnerships and sincerely hopes that various parties of the international community can increase inputs in Africa. In particular, developed countries should earnestly deliver on their commitment. Relevant countries should develop relations with Africa with a view to supporting Africa's peace and development and making positive contributions to its prosperity and revitalization, instead of making irresponsible remarks on African countries' efforts to pursue their own development and their ongoing cooperation with other countries, he said.
"African countries and people...are in the best position to say whether the China-Africa cooperation is good or not," said Geng.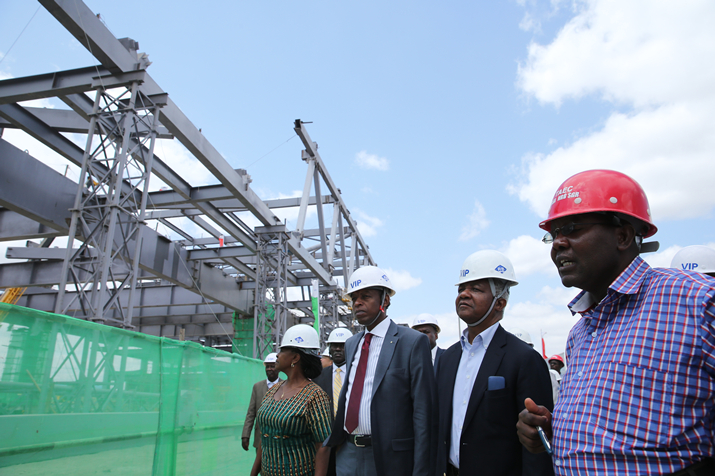 African diplomats to Kenya visit the Chinese-built Mombasa-Nairobi Standard Gauge Railway
Asked about Tillerson's criticism of China's approach on the continent, Kenya's Cabinet Secretary Ministry of Foreign Affairs Monica Juma, said: "This country is engaging with partners from across the world driven by our own interests and for our own value."
Abebe Aynete, a senior researcher with Ethiopian Foreign Relations Strategic Studies Institute, said that Chinese investment in infrastructure has brought changes in African countries that is "plain to see." U.S. accusations about China-Africa cooperation are "detached from reality," said Aynete.
"Beijing is a better partner for Africa than Washington because Chinese investment has improved people's lives here," said Aynete. "The Chinese investment in Africa focuses on infrastructure, while the U.S. for a long time has focused on promoting its values. The choice is for Africans to decide who is a better partner."
"The statement from Tillerson comes from the fact [that] the U.S. fears that it has lost its influence in Africa to China," he added.