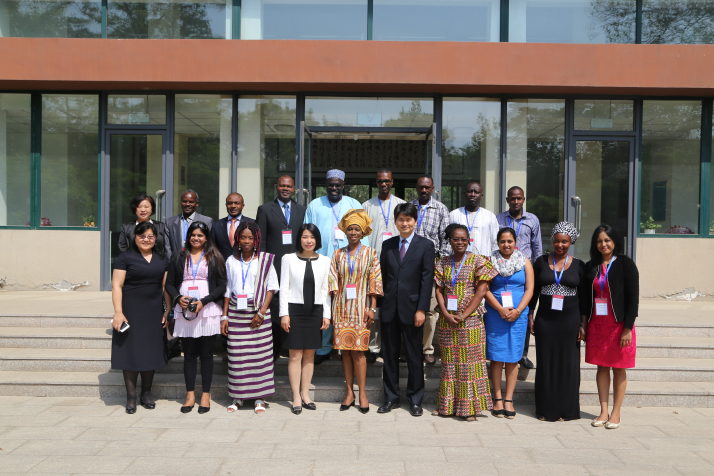 Group photo of the participants (Photos by CACA)
We must better protect culture in order to share it better. This was the motto under which the launching ceremony of the Seminar on Cultural Restoration for African Conservators 2018, an initiative of the Central Academy of Cultural Administration (CACA), took place in Beijing on May 9.
Gathering 15 participants from five French-speaking African countries over nine days, the seminar will be an opportunity for professionals from the continent to explore and study China's methods of restoration and protection of cultural heritage. For almost all of the 15 participants, this is a first visit to China.
"It's not only about safeguarding and showcasing cultural goods, but also about sustainable development, values ​​and cultural identity. People have everything to gain by getting involved in cultural goods management, because when well managed and developed, cultural and natural heritage is a driving force for development and a source of wealth," said Carole Borna, one of the participants and head of Benin's Cultural Heritage Direction.
The opening ceremony was attended by Zhuge Yannan, Deputy Secretary of the CPC CACA Committee, Zhou Meifen, Director of CACA International Cooperation, and Yuan Daxi, head of African Affairs at Bureau for External Cultural Relations of Ministry of Culture and Tourism, which sponsors the seminar.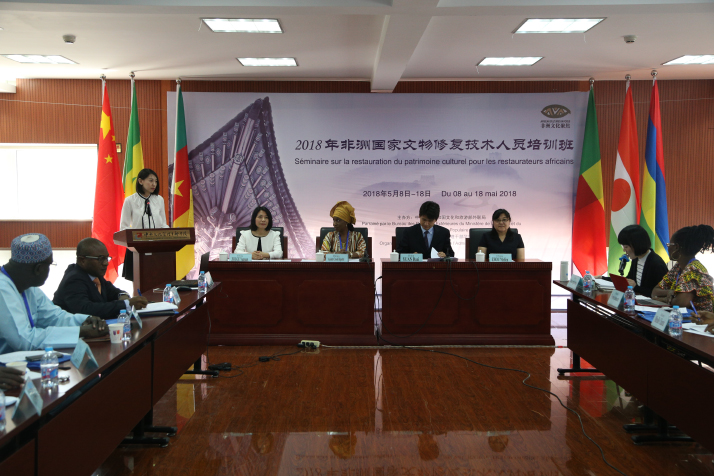 Opening ceremony of the Seminar on Cultural Restoration for African Conservators 2018
"As Chinese President Xi Jinping said, we need to give a second life to cultural relics, and for us to do that, protection is a prerequisite. Through this seminar, we hope to learn from each other and progress together in this field," Zhuge said at the ceremony.
Participants are for the most part recognized professionals in the fields of museology and culture in their respective countries. From May 9 to 18, they will take part in a dozen learning activities of restoration techniques given by various experts from major museums in China. The seminar in China will end with a participants' forum allowing them to step back and review the lessons drawn from their experience.
"In recent years, as part of the framework of the Forum on China-Africa Cooperation (FOCAC), China has continued to strengthen its cultural cooperation with the continent by implementing concrete measures. This practical and professional seminar will enable professionals and practitioners to broaden the scope of Sino-African cooperation," said Yuan. The coming FOCAC Summit in Beijing in September will usher Sino-African relations into a new era, he added.
CACA is an education and training institute under the Ministry of Culture and Tourism of China. As the first institute in China engaged in teaching and research in the field of cultural administration, CACA has so far trained more than 2,000 foreign delegates and specialists from over 100 countries.