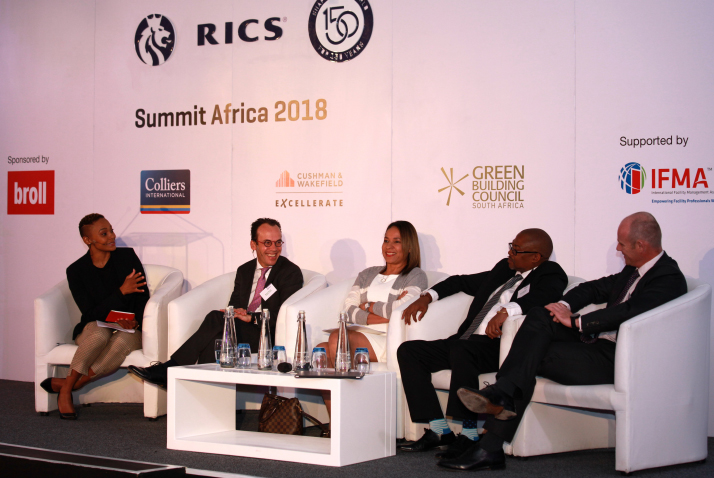 The panelists discuss the extent to which Africans hope to share the dividends of China's Belt and Road Initiative (Photo by Li Jianguo)
Africa needs to be smart about city planning and sustainability as it faces one of the fastest urbanization rates in the world as well as challenges around climate change. This was the consensus reached at the 2018 Royal Institution of Chartered Surveyors (RICS) Summit Africa that took place on May 30-31 in Johannesburg, South Africa.
With "Driving sustainable growth through smart urbanization" as its dominant theme, the summit focused on challenges which the continent is facing in this field and possible ways to deal with them.
More than 20 international and local speakers and panelists joined the discussions on topics of inclusive growth and sustainable development in Africa, infrastructure solutions to the continent's power deficit and funding for Africa's infrastructure pipeline.
"With Africa's billion-strong population seeking economic opportunities and better lifestyles in its cities, the pressure is on urban planners to create smarter and more sustainable urban environments. Greater demands are placed on resources such as water and electricity, as well as on infrastructure around which cities are built," said T.C. Chetty, South Africa Country Manager of RICS, speaking ahead of the event.
The topic of how Africa can benefit from China's Belt and Road Initiative was also explored at panel discussions.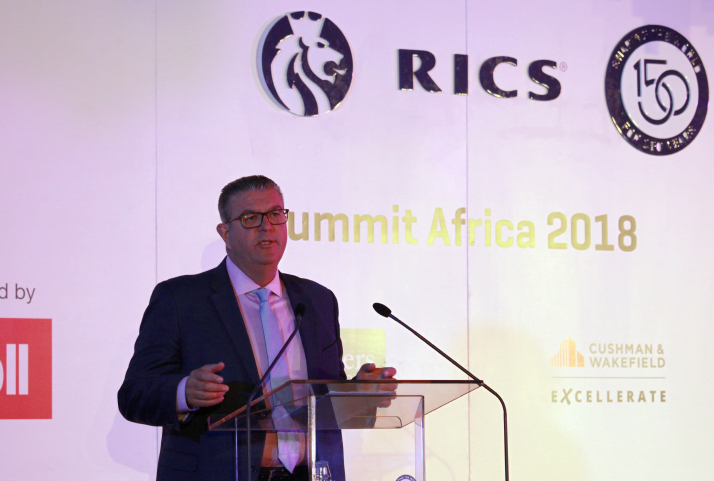 CEO of RICS Sean Tompkins (Photo by Li Jianguo)
Konza Technology City, a flagship project of the Kenya Vision 2030 program, and Botswana's Kgale Lake City, were introduced at the summit as two of Africa's smart cities.
CEO of RICS Sean Tompkins said that while much is made of the future of cities being in vogue, "we should be focusing on the future of people. We should want to know how an intelligent city can learn from and adapt to those that walk its streets and work in its buildings."
More than 200 leading speakers, professionals in the built environment sphere and people from government, academia and the NGO sector from Africa took part in the summit, which became an annual event in 2015.
Headquartered in London, RICS promotes and enforces the highest qualifications and standards in the areas of land, real estate, construction and infrastructure.