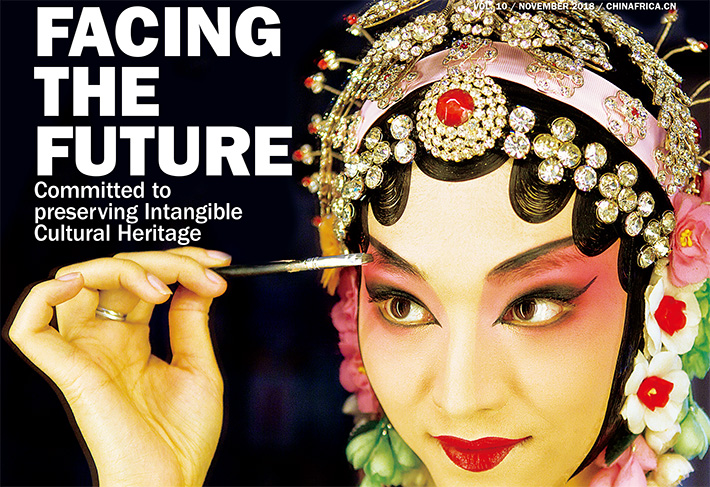 While many travelers focus their itineraries on visiting world cultural heritage sites around the world, a shift has been quietly taking place in recent years to pay more attention to intangible cultural heritage. This is the expression and skill of elements such as dance, arts, crafts and operas.
In 2003, the United Nations Educational, Scientific and Cultural Organization (UNESCO) drafted the Convention for the Safeguarding of Intangible Cultural Heritages to ensure the protection, promotion and enjoyment of this resource for present and future generations.
China has 39 elements of intangible cultural heritage inscribed in the UNESCO lists and hundreds of thousands of items on its domestic list. These include everything from medicine, folk customs and sports to music, food and calligraphy.
China has a raft of initiatives in place to ensure their intangible cultural heritage remains safeguarded and relevant, including a foundation for this purpose launched at the prestigious Tsinghua University in Beijing in March, intangible cultural heritage studies being included in the curricula of college students nationwide to maintain awareness of the younger generation and the Law on Intangible Cultural Heritage to safeguard this precious resource.
One of China's biggest challenges is raising awareness and passing the baton of its rich intangible cultural heritages to the next generation. Programs like those held by the National Association for the Protection of the Intangible Cultural Heritage play a vital role in promoting the protection and transmission of traditional cultural techniques. Without public awareness and the public actually making use of the intangible cultural heritage, it has little hope of survival.
For this reason there is a big push from the government, NGOs and the society at large to ensure that this heritage is passed on in a way that resonates with modern life. It needs to adapt to and attract the market it hopes to survive in and that means being trendy and accessible while maintaining its historical originality.
In Africa, the commitment to safeguard intangible cultural heritage is also gaining momentum.
Some examples of the efforts being made this year include Eritrea recently establishing the National Committee for the Safeguarding of the Intangible Cultural Heritage, Burkina Faso concluding a six year collaboration with a nationwide initiative to document and promote its intangible cultural heritage and Djibouti holding a national workshop to emphasize the commitment of the country's president to promote culture as a national priority for strengthening national identity and safeguarding intangible cultural heritage. Intangible cultural heritage is not only a tourist attraction; it is the very attribute making up the soul of a nation. It needs to be preserved at all costs.