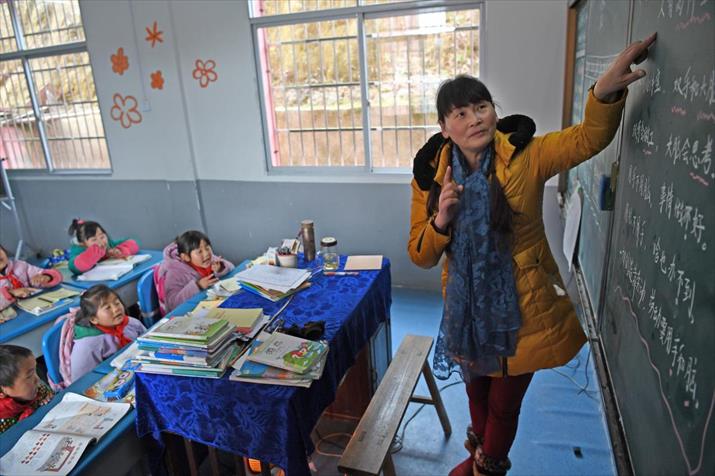 Zhi Yueying
The Touching China Awards, supported by China Central Television, annually recognizes citizens who are the country's most inspiring role models.
One of the winners in 2016, Zhi Yueying, a rural school teacher, touched the hearts of people across the country with her selfless attitude and commitment to education.
Zhi was born and brought up in Jinxian County, Nanchang City, capital of southeast China's Jiangxi Province. In 1980, knowing that the villages in Fengxin County more than 200 km away were in urgent need of primary school teachers, the 19-year-old Zhi went to Niyang Primary School, located in a remote village of the county all by herself and took up the post as a teacher. The school was 45 km from the nearest town at an altitude of nearly1, 000 meters.
Deep in the mountains, the village remained inaccessible by road. To get to the school, she had to walk along rugged mountain trails for more than two hours after a two-hour bus ride from the nearest town. When she first arrived, Zhi found the place was in a more decrepit state than she had imagined. Living conditions in the village were hard, with a scarcity of food, and the school had an extreme lack of teaching resources.
However, despite the adverse conditions, she decided to stay and help the children there who were thirsting for knowledge.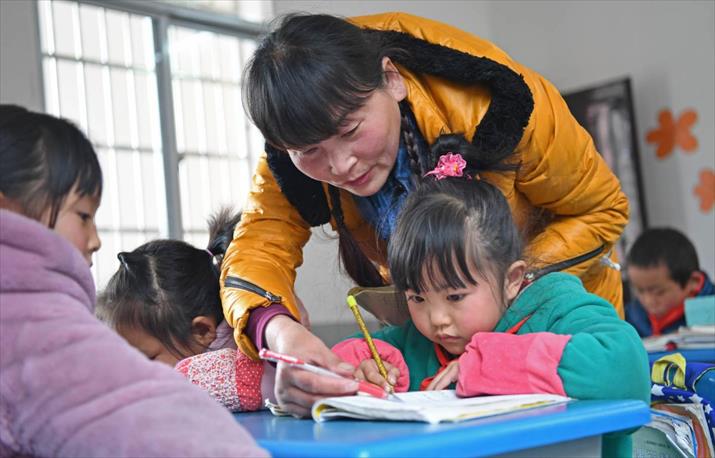 Zhi Yueying
"Though children in the village have limited exposure to the outside world, education is a tool for them to realize dreams and change their future," she said.
Villagers were delighted, but also doubted whether or not this teacher could settle down in such an impoverished place. Their worries were not without reason. In past years, many teachers had tried to overcome the conditions, but none had succeeded. However, Zhi settled in and worked in the mountainous village for 36 years.
To solve local problems, Zhi grew vegetables on a plot of land and because there were no roads, she and her colleagues had to carry their textbooks, chalk and other supplies into the mountains on their backs. Later, she learned to drive a motorcycle to bring in equipment by herself.
The stalwart was later promoted to headmistress. She taught Chinese, mathematics and arts due to a lack of teachers.
For students in the school, Zhi is a teacher, but also a mother figure. She usually helped students cook meals, wash their clothing and even assisted the poor with tuition fees.
Years of exhaustion damaged Zhi's health. In 2003, she was diagnosed with gallstones and three years later, her untreated high blood pressure began to affect her eyesight. However, her focus was always her students and each time she was discharged from hospital, she got straight back to work.
In the summer vacation of 2012, in order to solve the problem of dilapidated schoolhouses, Zhi and her husband, supported by the local government department, toiled for months alongside other workers to build a brand-new classroom for the school. In the three decades she has spent in the mountains Zhi says she has taught more than 1,000 children - two generations of village students.
Zhi is proud of her lifetime career in promoting village education; but she also has regrets. Her isolated existence left her little time to spend with her own family, especially her two daughters.
What gives her great pleasure is when those students she had taught return from the cities to visit her and share their success stories. "They are all my children," said Zhi.
Though she has reached retirement age, Zhi has decided to continue teaching at the rural school. "I am the daughter of the mountain. I won't stop teaching as long as my physical conditions allow it," she said.