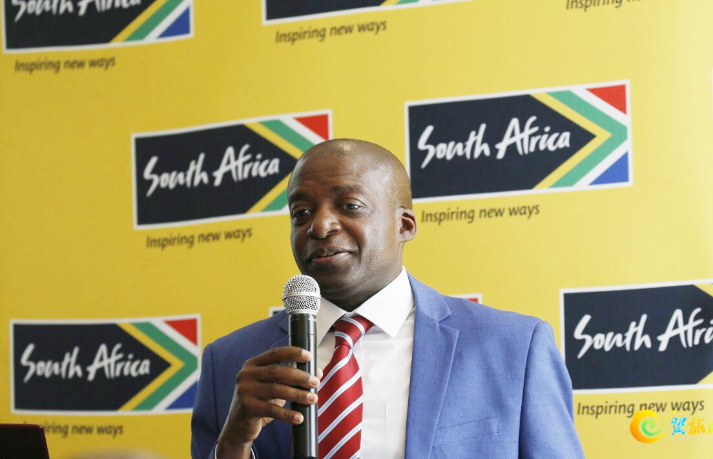 Charles Manuel, Minister Counsellor (Economic) South African Embassy, event master of ceremonies
It's a glorious shade of red and has a unique herbal flavor – and it's catching on fast in China, a country where tea drinking is a way of life. Rooibos (meaning red bush) tea, a famous indigenous South African herb took center stage at a media activation event held recently by the South African Embassy in Beijing.
The event was aimed at introducing the Rooibos brand to the Chinese media and key opinion leaders. Supported by Brand South Africa, the South African Tourism Bureau and the Rooibos Council of South Africa, the large audience was introduced to Rooibos products, the herb's health benefits and the UNESCO World Heritage Site coastal mountain region where it grows in South Africa, with the aim of increasing the popularity of the product in China.
A group of six Chinese importers of Rooibos products were on hand to demonstrate the creative ways of using Rooibos.
The event was the launch of an ongoing program by the South African Embassy in China to support the country's export drive into China.
This year China and South Africa are celebrating 20 years of official diplomatic relations. To celebrate the milestone, a range of other events will be held including the 24th Freedom Day Celebration in April, which will highlight South Africa's relations with China, and South Africa Week in September showcasing what the country has to offer.