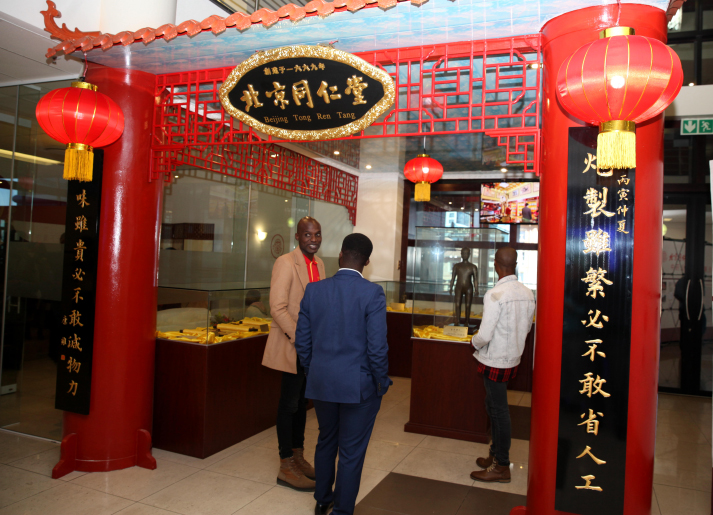 Tong Ren Tang's Traditional Chinese Medicine Museum in Johannesburg (Photos by Li Jianguo)
Beijing Tong Ren Tang Africa Co. in Johannesburg, South Africa, had its open day on June 9, welcoming local people to visit its Traditional Chinese Medicine (TCM) Museum, and listen to a lecture on Chinese meridian point therapy and food therapy. Free consultations were also conducted on the day.
A Chinese pharmaceutical company founded in 1669, Tong Ren Tang is now one of the largest and best known TCM producers in China. Headquartered in Beijing, it is engaged in both the manufacture and retail of TCM.
Tong Ren Tang has 130 stores and offices in 26 countries and regions. It entered Africa in November 2016. To date, it has five stores in Johannesburg, Pretoria and Durban in South Africa.