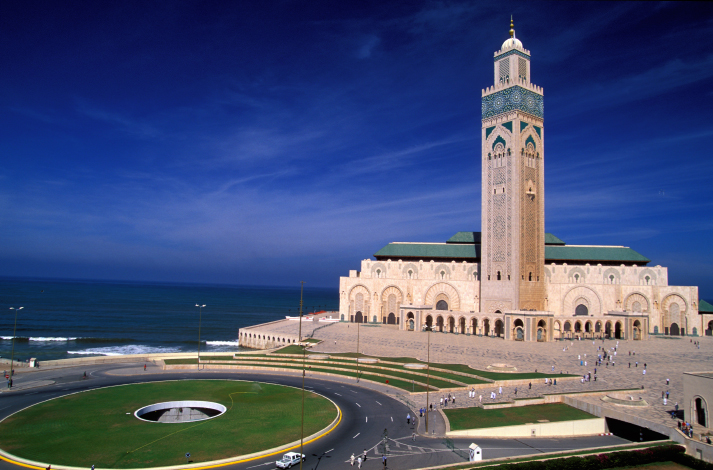 Mosquée Hassan II XR in Casablanca
With a turnover of over $12 billion in 2016, a 7-perce­nt contribution to GDP and nearly 2.5 million direct and indirect jobs created, tourism has become a strategic pillar of the Moroccan economy. One of the driving forces behind such success has been Morocco's focus on China's booming outbound tourism sector. From January to August, 2017, the number of Chinese tourists visiting the country has literally exploded, growing by a tremendous 315 percent from the corresponding period of the previous year. Khalid Fathi, Director of the Moroccan National Office of Tourism (ONMT) China Bureau, met with ChinAfrica reporter Li Xiaoyu, to discuss the major selling points of the country and measures taken by Moroccan authorities to attract even more Chinese visitors.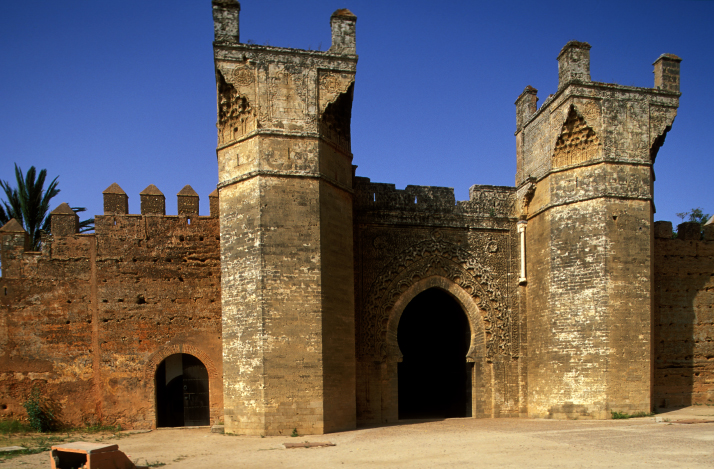 Chellah, medieval fortified Muslim necropolis located in the metro area of Rabat
ChinAfrica: Tourism in Morocco has grown tremendously over the last year, due in a large part to Chinese tourists. What are the reasons behind such growth?
Khalid Fathi: On May 11, 2016, [Moroccan King] Mohammed VI signed a strategic partnership agreement during his visit to China. He then announced that visa requirements for Chinese tourists would be waived from as early as July 2016. This decision had a decisive and immediate impact.
But this trend can also be explained by the specificities of our country. Morocco is a country with 1,000 years of history and an extremely rich culture. Its tourist resources, such as the imperial cities (Fez, Marrakesh and Rabat), historical monuments designated as world heritages by United Nations Educational, Scientific and Cultural Organization, the Sahara Desert and the cities of Casablanca and Chefchaouen enjoy a very good reputation among Chinese visitors. Local cuisine, with its sweet and savory flavors, is also similar to Chinese cuisine and contributes to the country's appeal. There is also the legendary Moroccan hospitality, as well as the stability and security enjoyed by our country. All these elements make it possible for our Chinese friends to have an unforgettable experience.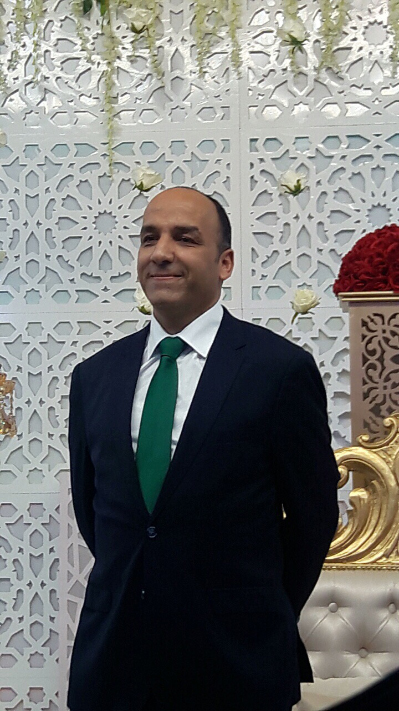 Khalid Fathi
What is ONMT's strategy to attract more tourists, Chinese in particular?
Morocco aims to welcome its 20 millionth tourist by 2020. As a matter of fact, China represents an important and promising market in our global strategy. We are working on the opening of a direct airline between China and Morocco. We also plan to consolidate cooperation in the tourism field through the promotion of Morocco at fairs and trade shows held in China, and encourage travel professionals from both countries to collaborate more closely. We are also looking at implementing training programs dedicated to new tourism professions and taking into account specificities of the two markets.
The main projects that we are currently preparing include providing Mandarin-language training for Moroccan guides, helping restaurants adapt their menus to better suit the taste of Chinese tourists, improving room capacity and quality of hotels, and strengthening Morocco's presence on Chinese social networks. A number of cooperation agreements with Chinese airlines, online and print media, agencies and even companies are also being concluded.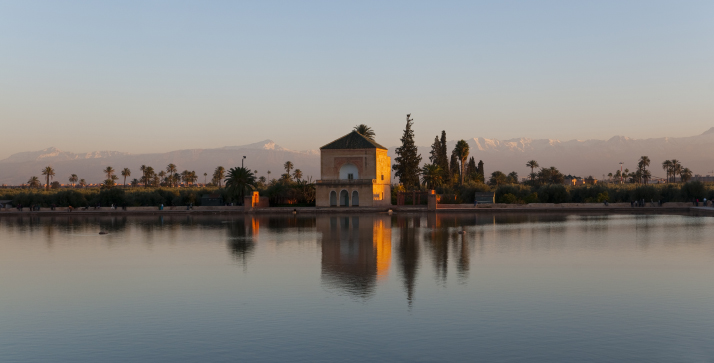 Casbah des Oudayas, built in the 12th century in Rabat
Morocco has made significant efforts to preserve its architectural and historical heritage. What measures has the government taken in this regard? As part of a sustainable development plan, do you think that a balance can be found between the protection of historical monuments and the development of tourism?
The protection of historical monuments and tourism development are not contradictory. In fact, it's quite the opposite. They support each other. In 2006, Morocco adopted a law for sustainable tourism to ensure that tourism development is for the wellbeing of local communities and the environment, and to value the cultural and intangible heritage of our different regions. In other words, [we want] tourism to create wealth and value.
In addition, the Moroccan Government has long taken measures to protect, preserve and restore its national historical sites and monuments within an institutional and legislative framework. We have specific institutions and departments, for example, the National Museums Foundation, which was created in 2011 with the aim of enhancing our museum heritage. These establishments now make it possible to expand the influence of our artworks and archaeological sites.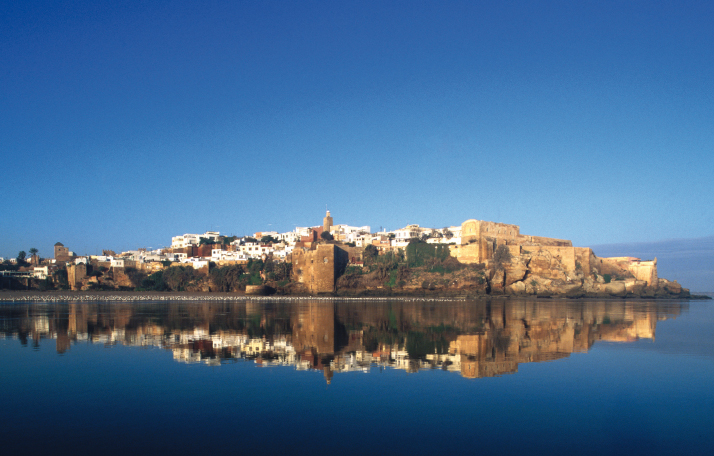 Casbah des Oudayas in Rabat
Safety remains a major concern for many tourists. What measures have been put in place in this regard?
Morocco is a safe country. Its best assets are ethnic diversity and tradition of tolerance that serve as a model whether in Africa or Europe. Several security organs have made significant efforts to secure sensitive sites in the country to prevent all risks, including terrorism-related risks. Strong territorial protection measures have also been taken upstream to prevent all threats, including a cooperative program with many countries. Morocco is a stable, safe and pleasant country for tourists thanks to the constant work of au­thorities, security services as well as to­urism professionals.