Ethiopian Prime Minister Abiy Ahmed Ali attended a donation ceremony at the Prime Minister's Office on March 21, where he thanked Huajian International, a Chinese footwear manufacturer, for donating anti-epidemic materials in support of the country's fight against COVID-19.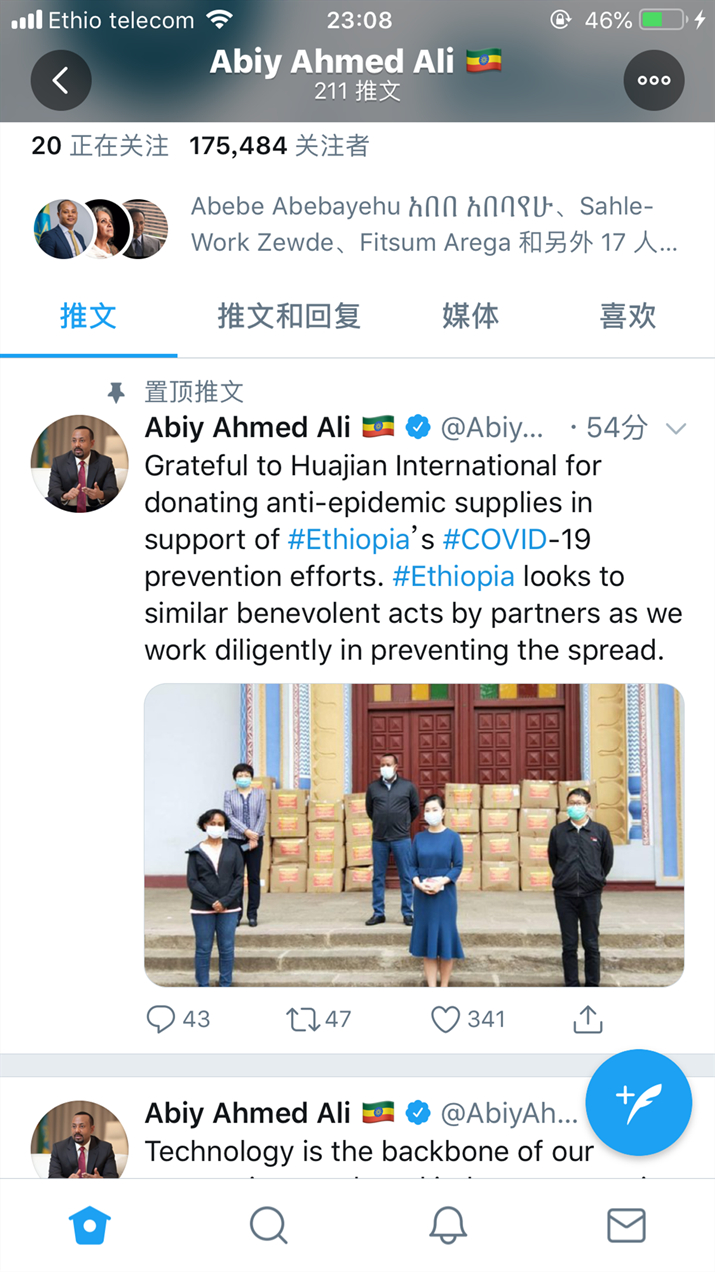 Ethiopian PM's tweet thanking China for the donation (COURTESY)
"Ethiopia looks to similar benevolent acts by partners as we work diligently in preventing the spread," said the prime minister later in a tweet.
The ceremony marked the delivery of the group's first batch of donation for Ethiopia, which consisted of 100,000 general protective masks and was shipped out of China on March 18.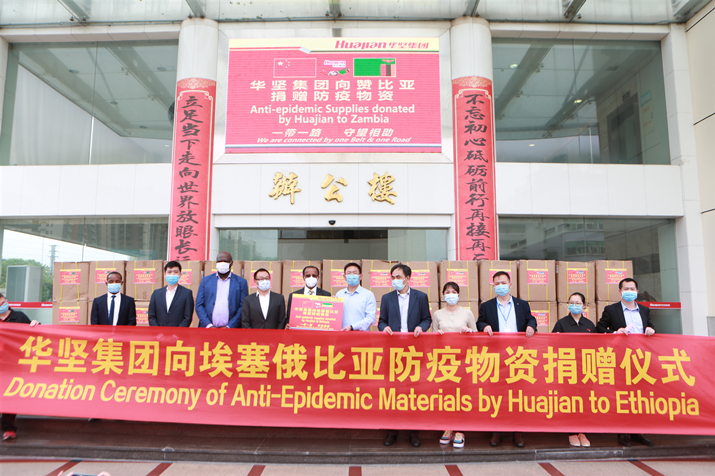 Huajian donates more supplies to African countries including Ethiopia (COURTESY)
The second batch of donation from the group worth 2 million yuan ($281,000) was shipped out on March 22 and is expected to arrive in Ethiopia soon.