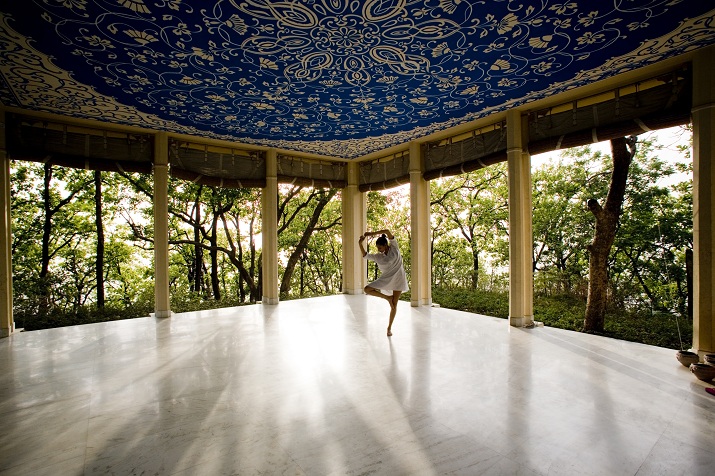 Modern hotel guests seek to experience an inner and outer transformation toward a healthier lifestyle
Anne Biging is a force of nature. A German native, she is global thought leader with more international awards than you can shake a stick at, a fearless, intrepid and resilient traveler and entrepreneur but ultimately one of the warmest, most genuine human beings I have had the pleasure of meeting in many years. She's been interviewed by luminaries such as Richard Quest on CNN's Business Traveler, the Huffington Post and many more authoritative publications and last month I had the honor of chatting to her.
She is the CEO and founder of Healing Hotels of the World, a concept that means just what it says. Biging proved to be a visionary when she brought the concept to life in 2006, anticipating people's desire to experience a transformation towards a healthier, more fulfilling lifestyle, way beyond the average "wellness" vacation.
Before founding Healing Hotels of the World, Anne was international tourism destination marketing, public relations and hotel consulting professional. Many years of traveling as a journalist and author opened her eyes to the need for places that give guests space to relax, learn, recharge and help them get back in touch with themselves - in other words, more than just endless cocktails, waking up at ungodly hours for a game drive and baking in the sun.
"The idea was always somewhere in the back of my mind," she says. "Even as a young child, I thought there must be something that is bigger than our own understanding. Learning in school and through family about the traumatic past of Germany with all the questions in a young mind that would not been answered, how all of this could happen, how humans can be horrific beings, I knew instinctively that there is also goodness. I guess I was somehow always on my healing path. About 25 years ago I began seriously looking for a holistic life path. I was not happy even though I traveled the world as a journalist often with my little daughter and husband, who took the photographs. We stayed in the best hotels and saw the planet in all its beauty. I could not really feel the beauty and thought, if I could heal, then my sense of perceiving this beauty could be much more profound. My daily practices of meditation, yoga and also a complete change in diet (vegetarian), no alcohol etc., made me even more sensible and I discovered that I could actually feel the energy of the earth. So I became profoundly aware of the healing and also the not so healing regions of mother earth. I remember waking up one morning in a tree house on Hinchinbrook Island in the Great Barrier Reef, Australia and feeling the utmost sense of peace. Even though it was raining and my accommodation was really not comfortable at all, I was literally swimming in bliss. Later on I learned that this place is an ancient site of the indigenous people - it was filled with prayers and rituals. I thought, if I would have the funds, I would invest in this little resort here and make it comfortable, beautiful and bring out the healing features in visible ways and make it inviting so that people could come and heal.
In these early days I was not really thinking about spas or even medical. I was thinking meditation, yoga, prayer perhaps and most definitely nature as the supreme healer.
So it was in my head for over ten years before I took the courage and launched the brand."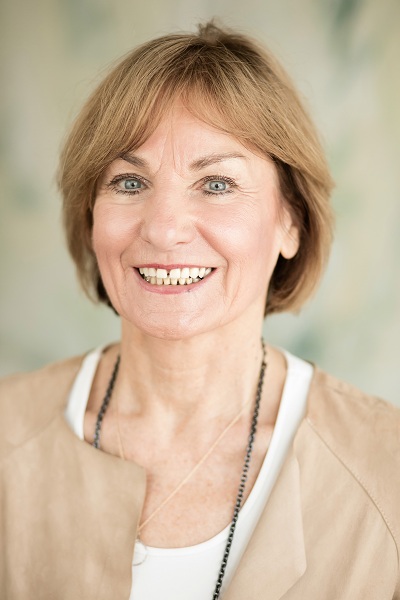 Anne Biging, CEO of Healing Hotels of the World
Taking the plunge
But not everyone was on board the healing train right away. "Twelve years ago people thought we were a bit cuckoo...verrückt (crazy)!" she says, laughing. "But we knew that the concept was right and that it was meant to become a change maker. We were ready to go for it whatever it would take. A big obstacle was the fact that we did not take any investors in, because that was not our business model. But we found some very generous people. Andreas Wieser, founder of the legendary Lanserhof in Austria and Ashokk Khanna, founder of the Ananda believed in us and bought their first memberships.
We had about six hotel partners at the end of the first year, including Como Shambhala. Their founder Christina Ong believed in Healing and so they came on as well. The first three years were really challenging on all levels. But we never ever thought of giving up. On the contrary, it was like every apparent challenge made us stronger and pushed us forward.
And we constantly worked on the quality of our brand, supported the hotels in their offerings, borrowed money from friends to make a living and even bought our first very small booth at ILTM in Cannes. Actually there was a lot of support coming from there onwards."
Biggest challenge
"We needed all our courage and beyond to stay true to our criteria and standards and not buy into anything not really to do with healing just because we badly needed the money."
When I ask her how she thinks attitudes to "taking a holiday" have changed globally, she is visibly excited.
"Oh wow...it changed big time! People are now awake or 'woke' as the New Yorkers say. It started about five years ago and now it is so normal that people speak about their spiritual needs and their emotional challenges. Men and woman alike. They understand somehow, that it is time to go deeper and not only look after their health more but also after the emotional, soul and mind part of their being. People like Erdogan, Putin and Trump are actually great brand advocates for us because they make it so super clear that we do not want to end up like these guys!" Indeed... But what exactly does "healing" on holiday mean?
"It means that guests choose their destination and resort with a clear intention and focus on not only relaxing and doing things that make them feel better, but also go on an inner journey towards their own self. Learning how to live a happy life is a big thing, it requires deep introspection and also joyful discipline. The outcome is awesome and priceless. They are transformed - or shall we say they begin their journey towards transformation. Many of the healing hotel guests share that they truly experienced life changes and the cool thing is they keep them alive! Profound stuff."
Future of vacation travel
Research on how, when, where and for how long people take vacations has become so fluid, it almost defies research longevity meaning holidays are no longer one dimensional.
"I actually like the fact that we are a free human community and people go when and where and for how long they want. People ask me often about our "target-group" and I like to say it is the whole world. The Western world is changing by the day and I think that the young people are a huge driving force in this change. They decide and book super short-term and they will want to do something that gives them a purpose. The same trend is with young people's work, they want to see a purpose. Barely surviving is not enough. So I think in the near future everyone will go for holistic life style travel within 10 years or even less. Not just wellness but transformation is the key!" In terms of China and its unassailable impact on global tourism in the past few years, she says this market has influenced healing travel hugely.
"They get it. I love my Chinese hoteliers as they are very adventurous. They know so much already about healing and they seek that on their vacation." She says it is her understanding that China will dominate the healing traveler market in a few years."
But something bothers me and I come right out and ask my stupid question: can people who go to Healing Hotels still have fun? Is there such a thing as a "healthy" cocktail?
Her clear, beautiful laugh rings out again. "Oh my goodness, there is so much fun and laughter at a Healing Hotels! There is a 'new' fun out there, much better than the old brutal way of drinking to soften the heart and open the mind. It does not work. Real fun and joy is born out of freedom. Alcohol binds you. You need more. It is more for the ego than for the soul.
So if you need to have a lot of cocktails to feel joyful, go to a typical luxury type place. If you seek deep joy, hearty laughter and a deep fun-filled community, go to a Healing Hotel. And of course there is Champagne and organic wine but we try to limit the hard liquor." She says that everywhere where nature is dominant, natural healing places exist, such as the African or Australian bush.
I traveled endlessly in Australia, through the bush, by myself. I loved it. Sleeping under the stars in a region where there is no civilization for 1,000 km and hearing the stillness. That is the crown of healing. Especially in Australia (and Africa too of course). I was the first white person in an indigenous peoples' sacred land. I woke up in the early morning before the crack of dawn and truly felt the universe breathing. That stilled my mind and my endless desires for a long time. And thus it is so very healing."
Westerns and Eastern concepts of healing
"Eastern clients are more open, more connected to their inner self. Westerners are often a bit too arrogant so it takes them longer to open their heart. To understand healing with logic does not work. Just as you can never explain love logically, it just is!"
She says that the average tourist needs at least seven days at any one of the healing locations to really unwind.
Some of our hotels do not accept guests for a fewer than seven day stay. People often stay for much longer. In our new Chinese member hotel Grand Bay Resort Beijing, which is a shining jewel in our healing crown of hotels, they actually sell international Meetings, Incentives, Conferences and Exhibitions (MICE) clients like Pfizer or Johnson a new way of breaks in the daily conference schedule: meditation and yoga sessions instead of coffee and sweets. Here we just had a healing guest who stayed for five days, did a liver cleanse and now wants to come back for two months!"
Biging says it takes a number of things for a property to qualify as a special Healing Hotel? "We look for an atmosphere that encourages and enhances the experience of peace and relaxation, holistic therapies, conducted by competent therapists and trainers and of course a beautiful landscape and a direct access to nature. We also look for hotels that are rooted in the cultural diversity and the traditional values of the region with healthy, delicious and an aesthetically appealing cuisine." A professional lifestyle coaching and holistic health consultant, facilitating the reorientation of the guest's personal lifestyle with a stronger focus on holistic wellbeing will also help as well as social and environmental awareness.
Alas our interview has to end too soon since Biging is off to a meeting, waving goodbye with her amazing smile, fresh coffee in hand. Even total wellness has to have its limits I guess.
The Healing Summit 2018, organized by Healing Hotels of the World, will again take place on March 5-6 in Berlin at the Hotel de Rome.
Go to Www.healingsummit.org.
Email: Healingsummit@healing-hotels.com
+49221 20531175