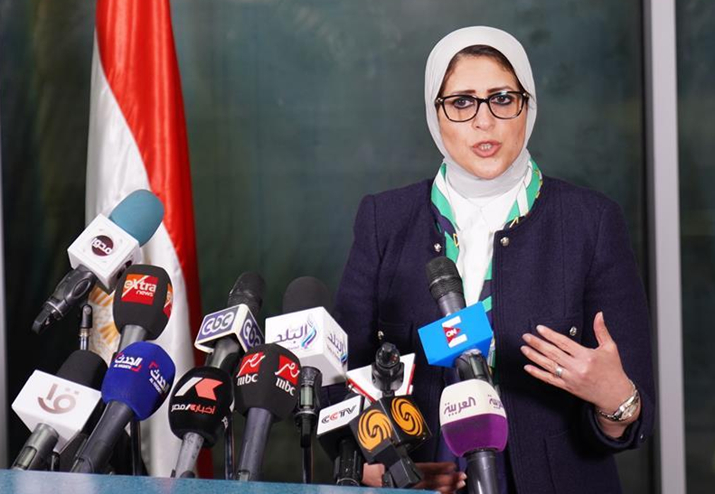 Egyptian Health Minister Hala Zayed speaks during a press conference in Cairo, Egypt, on March 1, 2020 (XINHUA)
Egyptian Health Minister Hala Zayed departed from Cairo for the Chinese capital Beijing to convey Egypt's solidarity with China in combating the novel coronavirus on March 1.
"The Egyptian political leadership is keen on maintaining solidarity with China and the Chinese people during such critical conditions," said the minister during a joint press conference with Chinese Ambassador to Cairo Liao Liqiang ahead of departure.
Zayed also praised the measures taken by China to contain the outbreak of the virus.
"Had it not been for the very strong precautionary measures taken by the Chinese Government, the situation could've been different worldwide and the outbreak could've been larger," she said.
The minister expressed thanks to the Chinese Government for its efforts to combat the virus, saying that the Egyptian Health Ministry is looking forward to learning from the Chinese expertise in this regard.
Egypt has previously sent tons of medical supplies to China as a sign of support and solidarity with the Asian country in fighting the new epidemic.
For his part, the Chinese ambassador expressed appreciation to the Egyptian minister and the country's leadership for standing by China at such a critical time.
He also hailed the joint efforts exerted by China and Egypt in fighting the novel coronavirus.
Egypt's only announced case of coronavirus, which was of a foreign national, was discharged from hospital in late February after recovery and being tested negative for the virus following a 14-day quarantine period.