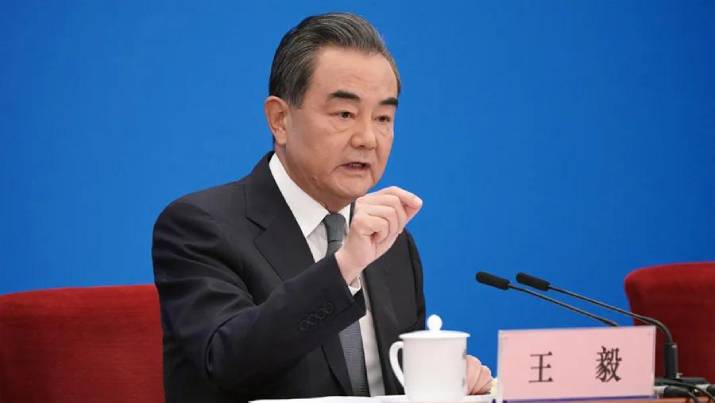 In the face of the COVID-19 epidemic, China and Africa have continued to share weal and woe and work together, State Councilor and Foreign Minister Wang Yi said on May 24.
"We will continue to help African countries in their fight against the epidemic, give priority to anti-epidemic material assistance to developing countries in Africa, and consider sending a new group of medical experts to Africa," Wang said at a press conference on the sidelines of the annual national legislative session.
Wang pointed out that more than 50 African leaders have sent condolences to China and expressed support through phone calls or statements. China has sent epidemiological expert groups to five African sub-regions. Chinese medical teams in 45 African countries have also joined the battle against COVID-19. So far, nearly 400 training sessions have been held, offering advice to tens of thousands of local medical workers.
African nationals in China were taken good care of during the epidemic, Wang said. Of the more than 3,000 African students in Wuhan, where the epidemic was first reported, and other parts of Hubei Province, only one was infected and then quickly cured.
This year marks the 20th anniversary of the Forum on China-Africa Cooperation (FOCAC). Wang said China will continue to implement the healthcare initiative adopted at the 2018 Beijing Summit of the FOCAC and, in particular, accelerate the construction of the Africa Centers for Disease Control and Prevention headquarters, a major project being built with Chinese support.
In addition, China will continue to help Africa build its capacity for self-driven development and support African countries affected by the epidemic to resume production as soon as possible. China will also promote the implementation of the G20 debt relief initiative to reduce the debt burden of African countries, and will consider providing further support to African countries in special need through bilateral channels.
"We believe that with the joint efforts of China and Africa as well as the international community, Africa, this young continent, will surely achieve better and faster development after overcoming the epidemic," Wang said.
Comments to likaizhi@chinafrica.cn