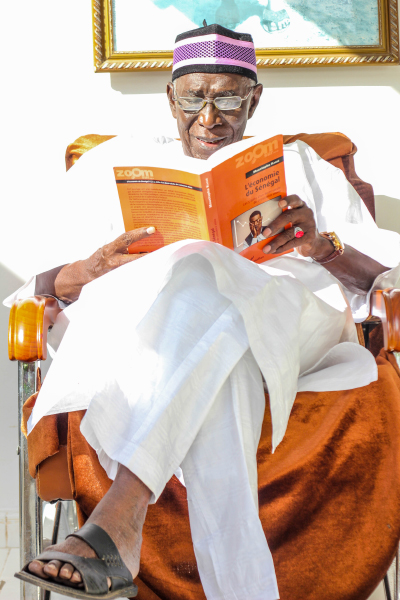 Moustapha Kassé (COURTESY PHOTO)
While the world is still struggling with the novel coronavirus pandemic, it now has another challenge to deal with – an unprecedented economic recession. In an interview with ChinAfrica, Moustapha Kassé, Honorary Dean of the Faculty of Economics and Management of Dakar University and member of the Academies of Science and Technology of Senegal, gives his views on the current situation and how the world is changing. Excerpts of his views follow:
ChinAfrica: What are your forecasts for the world economy as the COVID-19 pandemic continues?
Moustapha Kassé: The COVID-19 health crisis has had the effect of a neutron bomb on the entire world economy, negatively affecting all economic, financial, technological and social production systems. The sectors most affected are those most exposed to globalization: production of goods and services; most strategic raw materials such as oil; air, road and maritime transport; tourism; catering and arts and culture.
At the macroeconomic level, all economies are experiencing decreases in their GDP, around 3 percent globally, and over 4 percent for Africa. That has dragged down indicators such as deficit in public finances, inflation, unemployment and poverty, with the combined effect of rising social insecurity. This is also shown by the magnitude of the resources committed to the recovery. According to economic stimulus plans of many countries, around 1.5 trillion euros are needed for Europe, $2.5 trillion for the United States, and $150 billion for Africa.
In addition, societies are completely devastated following confinements which have drastically reduced the mobility of people, goods and capital. The political, administrative and intellectual elites have strongly denounced the neoliberal policies which have led to the disastrous management of the pandemic and are shifting to a new ideological universe. If we return to the pre-crisis economy, we would have learned nothing from the crisis.
But the context of the health crisis also revealed China as a major player in globalization with over 16 percent of world GDP and a large share in all supply chains and basic product markets. Now, there is a shift in global industrial, financial and technological wealth to China and Asia, which are the powers of today and will be more so tomorrow. Projections show that by 2050, more than half of the world production will be in Asia and more than half of the goods traded will go to that region, as I describe in my book The African Industrialization.
What is your analysis of the China-Africa cooperation in general and in the fight against COVID-19 in particular?
Clearly, four decisive components frame the relationship: China is Africa's main partner in terms of trade in goods and services, capital and technology transfer. More than 10,000 Chinese companies operate in many sectors in Africa, which represents significant potential for wealth creation and employment. China also makes a major contribution to the human resources training in Africa, its social capital, by positioning itself as the second destination for African students, behind France. Finally, in terms of soft power, the continent is home to 54 Confucius Institutes entirely funded by China.
I should add that this cooperation was enumerated by Chinese President Xi Jinping at the opening of the FOCAC Beijing Summit in 2018 - the "five-no" approach in China's relations with Africa: no interference in African countries' pursuit of development paths that fit their national conditions, no interference in African countries' internal affairs, no imposition of China's will on African countries, no attachment of political strings to assistance to Africa, and no seeking of political gains in investment and financing cooperation with Africa.
In addition, China adheres to the principles of common interests and the primacy of friendship. Indeed, China is convinced that cooperation with Africa depends on the growth of respective economies and the close association of Chinese development with the development of the continent. China also advocates pragmatism, efficiency and development for the people. It puts the interests of the Chinese and African peoples above all else and makes sure that win-win cooperation is profitable.
Finally, China is committed to the principles of openness and inclusiveness. It believes that lasting peace and stability in Africa are fundamental and that the achievement of African development and renewal is not only an aspiration of the people of the continent, but also a responsibility of the international community.
Regarding the health crisis, in particular, China has shown the rest of the world a model of management. It has provided many countries with medical kits, qualified personnel and financial support. In addition, when multinational pharmaceutical companies are waging a fierce war to capture the world vaccine market, the Chinese president declared at a WHO meeting that greater support must be provided to developing countries, African countries in particular, that have weaker public health systems, and "helping them build capacity must be our top priority in COVID-19 response." He added that "COVID-19 vaccine development and deployment in China, when available, will be made a global public good."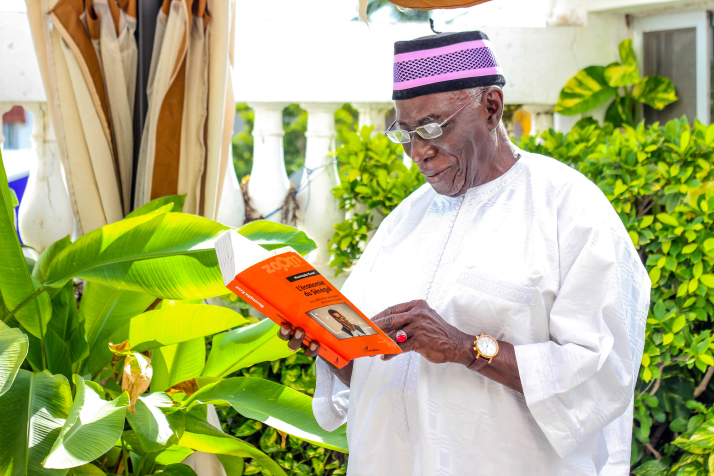 Moustapha Kassé (COURTESY PHOTO)
How do you see the Chinese presence in Africa?
The China-Africa cooperation has been stigmatized by many Western media. When China buys raw materials, it is said to be looting Africa. But when it comes to a Western multinational company that buys the same basic resources, it is said to be helping Africa to develop. Another point of this stigma relates to the so-called "Chinese debt trap." This debt, according to John Hopkins University, was $114.4 billion between 2000 and 2016, and represented only 18 percent of the continent's total debt.
At the same time, China remains the primary source of external financing for Africa's enormous needs for physical and digital infrastructure. Loans are allocated to develop infrastructure, construction of gas and oil pipelines, rail and sea lines, ports, and airports.
The 2018 African Development Bank Report said the continent must invest $130 billion to $170 billion to increase its GDP by 4.1 percent. China said it was ready to "extend $60 billion of financing to Africa in the form of government assistance as well as investment and financing by financial institutions and companies." In addition, for those of Africa's least developed countries, heavily indebted and poor countries, landlocked developing countries and small island developing countries that have diplomatic relations with China, the debt they have incurred in the form of interest-free Chinese government loans due to mature by the end of 2020 will be exempted.
Ultimately, within the framework of an enlarged cooperation with China and other partners, Africa has gained valuable assets and a relevant space which should allow states to conduct effective economic, social and industrial policies. As part of its integration, Africa should run programs that integrate infrastructure so as to create right externalities for national economies. It cannot happen without solid institutional structures of command and proven leadership. All these questions of inclusive development, the difficulties of which are numerous and complex, can only be resolved by a strong strategic state concerned with long-term development and which relies on thoughtful economic patriotism supported by a dynamic, innovative and engaged private sector.
(Print Edition Title: Looking Beyond COVID-19)
Comments to zanjifang@chinafrica.cn