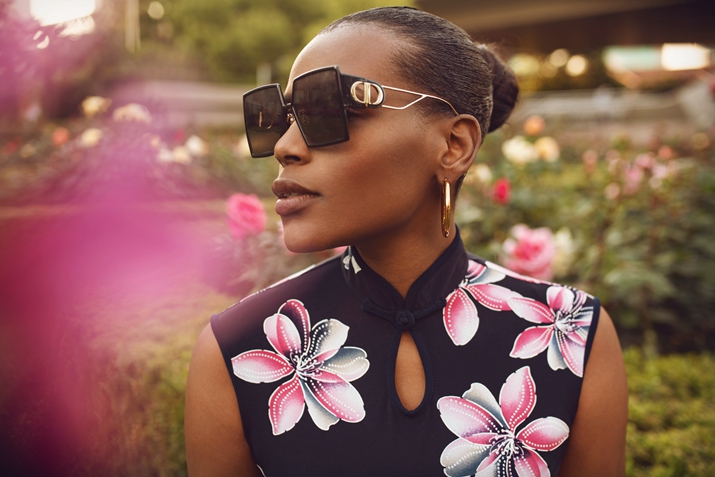 Letwin Tatenda Chinomona (COURTESY PHOTO)
For most people, the modeling profession is kind of a mystery, while for Alex Fortune Lusambya and Letwin Tatenda Chinomona, it is part of their daily routine. Despite sweat and tears, these two young graduates from Africa are grateful for the opportunity they've got to use their talents in China's modeling industry, which is "large, safe and inclusive" in their eyes.
Making debut
Lusambya, 25, is of Congolese descent and was born and raised in Johannesburg, South Africa. He started modeling in his country at the age of 16. Acting and fitness modeling is a dream he has always aspired to realize, because he is fascinated by the idea of being in the public eye due to his physical attributes.
He came to China in 2016 to study international trade and economics at the Zhejiang University of Science and Technology. Thanks to his previous experience, he got a chance in the same year to model for a Swiss brand campaign in Kunming, the capital city of Yunnan Province, southwest China. That's how he entered the modeling industry in China.
Chinomona, also 25, was born and grew up in Harare, Zimbabwe. In 2014, she came to China where she earned a bachelor's degree in international law from Zhejiang Gongshang University. In 2016, one of her friends asked her to model in her graduation show. "Everything went well and I did the fashion show. That's where I started," recalled Chinomona.
Lusambya and Chinomona do not have a team to help them seek clients. But they have their own ways. "There are many model scouts and agents that recruit people via WeChat, Instagram or Facebook. In most cases one thing leads to another. Your network and contacts in the industry expand and in that way agents and clients begin to use your services," said Lusambya.
A wide stage
For Lusambya, the Chinese modeling market is diverse and big. "The advantage of doing modeling here is that it is a huge country with many different kinds of businesses and commercial brands, both local and international," he explained.
Since 2016, he has attended numerous events and catwalks in more than 10 cities across China. He has also featured in various advertisements for a number of local and global brands.
As for Chinomona, it's more than a good choice to do modeling in China. "It is amazing because it is very safe here. It's not like some countries where models are vulnerable to exploitation or abuse. Most of the people I collaborate with are very trustworthy and professional," she said.
She has been fortunate to meet a lot of Chinese photographers who have created her photo and video albums over the years. She has featured in advertisements for shoes, beauty products and gold products. She also attended the annual Shanghai Fashion Week several times.
Both Lusambya and Chinomona said there are not so many African models in China. "But the number is growing steadily, and there is an increased demand for more African models in China," noted Lusambya.
"The time is moving and the market is changing. Today, clients really want to have an inclusive brand image. So they look for more diversity, with models of different colors and hair types, for example," revealed Chinomona, who is pretty excited about the opportunities they have right now.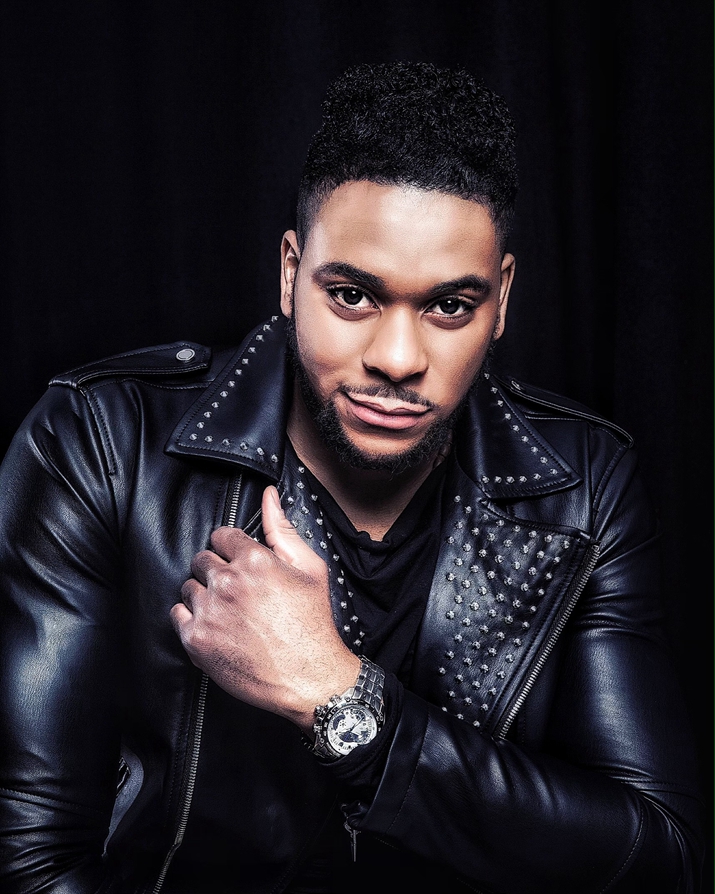 Alex Fortune Lusambya (COURTESY PHOTO)
Behind the scenes
Their modeling life frequently takes Lusambya and Chinomona to different cities across China, where the scenery and culture make them "fascinated." But what makes them even happier is the appreciation of their performances by Chinese audiences. "When they see us in fashion shows, they're so amazed that they want to take pictures with us," Chinomona recalled with joy.
But behind the glamorous life, "it's a different story," Lusambya told ChinAfrica. "You have to work hard and maintain a good mental and physical state to remain competitive, so that clients can always pick you to represent their brand or organization."
To remain suitable for the fitness modeling, Lusambya always makes sure that his body is in the best possible shape, and takes care of his hair, skin and overall look. "Self-care is very important because it leaves a good impression on potential clients," he noted. In addition, he follows a basic diet and workout regime five to six times a week, which incorporates both weight lifting and cardio exercises.
For Chinomona, "modeling is glamorous only when you're walking on the stage or doing photo shooting with nice clothes and beautiful makeup. Once you finish, you go back to your normal life."
In her spare time, she exercises to stay healthy. "Gone are the days when you had to be super skinny to be a model. Today, you can just be who you are and choose if you want to be skinny or not," she added.
Future ambitions
Both of them graduated in June and plan to stay in China for a while to continue modeling fulltime. But their ambitions go beyond the catwalk.
Lusambya's goals for the next five years are to be well established in this industry, compete at a bodybuilding event, launch his own clothing line and range of fitness apparel, travel and work in more countries in the world.
After graduation, Chinomona intends to grow her digital marketing brand and become an influencer/content creator specialized in fashion and beauty products. For that, she has moved from Hangzhou to Shanghai, one of her favorite cities in the world because of its world-class standard of living and large foreign community.
To fulfil their goals, they not only have the support of their family and close friends, but also a motivational philosophy of life. "The sky is the limit. Never give up on your dreams and aspirations. Always stay patient, positive and humble. Never submit to people's negative vibes and opinions about you. Only you hold the keys to your destiny!" Lusambya said.
Comments to lixiaoyu@chinafrica.cn