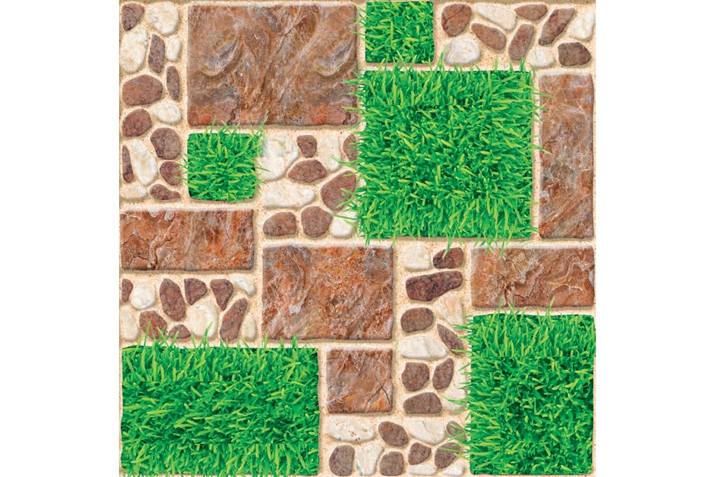 The presence of Sunny Yi Feng helps improve livelihoods of local people
Ruth Bote, 22, is all smiles as she recalls how she was able to buy her parents a bed in Zimbabwe's Chegutu Rural District. She has also managed to tile the floors of her family's home.
With only an ordinary level education, Bote never imagined being employed in a country that churns out thousands of university graduates every year who end up being unemployed.
Bote said after finishing high school, she couldn't pursue her studies further because of lack of funds.
"I was waiting to get married," she said, adding that "I had no hope, there were very few opportunities here."
However, a few years ago, in her village, word was doing the rounds that a Chinese company was hiring staff. "Our village headman told us that the Chinese company Sunny Yi Feng Tiles were employing locals and urged me to apply," she said.
With nothing to lose she applied and was one of those chosen. She said she has never looked back.
Expanding operation
Bote is one of nearly 2,000 locals who have been directly or indirectly employed by Sunny Yi Feng Tiles, a predominantly tile manufacturing company located about 40 km from Zimbabwe's capital Harare.
The company, which has seen steady growth in the last three years, was established in 2018 as part of China's Belt and Road Belt Initiative in Zimbabwe.
"We have employed more women as part of our empowerment drive and we target mostly those from rural areas with [school] qualifications because they are the most vulnerable," the company's Deputy Managing Director William Gung told ChinAfrica.
According to Gung, the Chinese staff at the factories are not permanently employed, but are brought in only to install machinery, and return to China after setting up operations.
Since it began operations, Sunny Yi Feng has already opened three factories. According to the company's President Tang Yi, the company now produces 25,000 square meters of tiles a day, about 71 percent of its installed capacity of 35,000 square meters a day.
"This is a $120 million project. We intend to establish another three factories and employ an additional 600 people by year end. The project is taking shape," said Tang.
Sunny Yi Feng now exports 70 percent of its tiles to regional countries such as Mozambique, Botswana and Malawi, among others.
"Since we started operating in Zimbabwe, the prices of tiles have dropped by nearly 50 percent; previously, most of the tiles were imported from South Africa. The country can now get the much-needed foreign currency through our exports," said Tang.
Besides roofing and floor tiles, Sunny Yi Feng also manufactures bricks, cement pipes, cups, plates, wooden pallets and cardboard boxes. The company also opened a cable-ware factory in January this year. Raw materials for tile making at Sunny Yi Feng are obtained locally, largely from Mazowe, Chegutu, Selous and Chakari areas.
Gung said some of the company's targets have been impacted by the COVID-19 pandemic.
"By now we were expecting to have reached 100 percent capacity, but due to the pandemic we have to revise our set targets. Lockdown is hampering movement of people and raw materials," he said.
Political Counselor at the Chinese Embassy in Zimbabwe Zhao Baogang told Xinhua News Agency that the success of Sunny Yi Feng would attract more investors from China to Zimbabwe.
"This is one of the projects under the Belt and Road Initiative. We hope to invest and create jobs and also eliminate poverty," said Zhao.
Future plans
The company plans to invest in an industrial park where everything required in the construction process, except steel and cement, would be available.
Sunny Yi Feng also plans to build houses and a shopping mall nearby to help cut transport time and costs for employees.
The company's Managing Director Cheng Guofeng told Zimbabwe's Herald newspaper in November last year that the company was happy to be operating in Zimbabwe.
"We will market the country in China and encourage more investment here. Zimbabwean people are well educated and it helps in maximizing production since they can learn new skills quickly. The idea is to increase our production capacity so that we can serve a bigger foreign market, as well as employ more local people," said Cheng, adding that his company was manufacturing high-quality porcelain and ceramic tiles.
Chegutu Rural District Council Chief Executive Admire Machingura said the presence of the Chinese company in the area has improved livelihoods.
"Many of our youths were ending up abusing drugs and being involved in unscrupulous activities such as robbery and cattle rustling because of lack of opportunities here. However, the situation has improved, as most of them are now employed by Sunny Yi Feng, and we are grateful that the company chose this location because we have started reaping the rewards of their presence," Machingura told ChinAfrica.
Monica Mutsvangwa, Zimbabwe's Minister of Information, Publicity and Broadcasting Services, commended the Chinese work ethic which has seen the company grow to be the biggest tile company in Zimbabwe in such a short timeframe.
"In just three years, they have started producing for export. It is just wonderful to see products going to countries such as Botswana, Zambia and other regional countries," she said.
"This is the kind of investment we need that has downstream benefits for our people. I am also happy that we have seen our young women, our young mothers being employed and I am happy that they can now look after their children and their families," said Mutsvangwa.
"China has contributed a lot to the development of Zimbabwe, including the construction of the National Sports Stadium, Kariba South Power Station, the Victoria Falls International Airport and expansion of Hwange 7 and 8, and even our new Parliament building," she said.
(Print Edition Title: Tiles Adding Value)
Reporting from Zimbabwe
Comments to zanjifang@chinafrica.cn