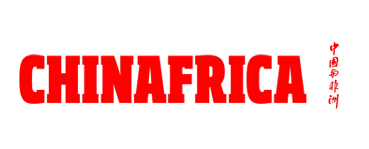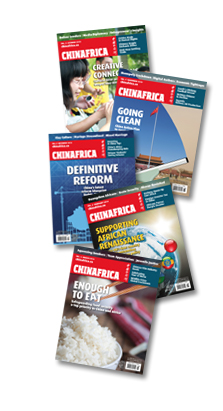 ChinAfrica, launched in January 1988, is China's only monthly magazine featuring news, views and analysis, and targeting an African audience as well as high-end international readers interested in China-Africa relations.
Based in Beijing, it is published in both English and French by BEIJING REVIEW. With an aim to present a real China to African readers, ChinAfrica is designed to promote understanding between peoples of China and African countries, and contribute to the enhancement of the China-Africa cooperative partnership.
The magazine reports and comments on current affairs and major events in China and Africa, provides objective, balanced and truthful reader-driven reports and in-depth analyses on the status quo and trends of China-Africa exchanges and cooperation, and offers opinions on headlining topics related to Africa's relations with other countries. The monthly publication also reports business and cultural contacts between China and African countries and provides relevant practical service information.
ChinAfrica caters to a high-end readership, which includes: government officials, major political parties and business executives in Africa; international organizations for African affairs; and Chinese and African academics and media workers.
CHINAFRICA Media and Publishing (Pty) Ltd., the Africa branch of BEIJING REVIEW, was officially inaugurated in March 2012 in South Africa, based in Johannesburg. It is the first among China's print media targeting African readers to establish a presence on the continent and apart from new content, provides a platform for cultural and business exchanges as well as mass media communication.
ChinAfrica is on sale at all major branches of CNA news agents in South Africa, as well as being subscribed. The magazine can be found in Chinese embassies in Africa, African embassies in China, African universities and Confucius Institutes in Africa. Long-term plans are underway to have the magazine sold in news agents across Africa.