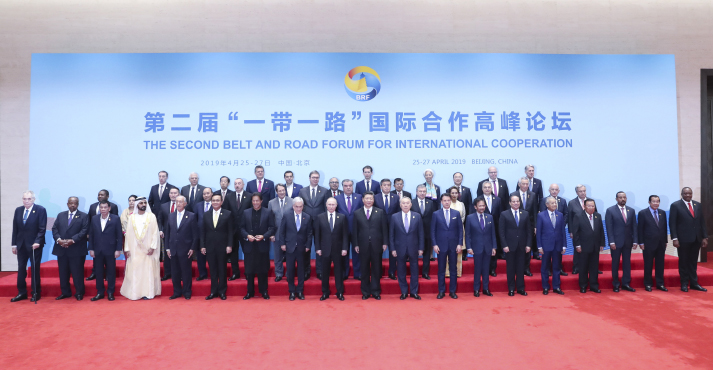 Second Belt and Road Forum for International Cooperation held in Beijing
During the event, leaders from 40 countries, including African countries such as Djibouti, Egypt and Ethiopia, and international organizations, attended the roundtable meeting held on April 27. Consensus was reached on a wide range of topics, including promoting connectivity, strengthening policy alignment, forging closer partnerships, promoting green and sustainable development, and implementing the UN 2030 Agenda for Sustainable Development.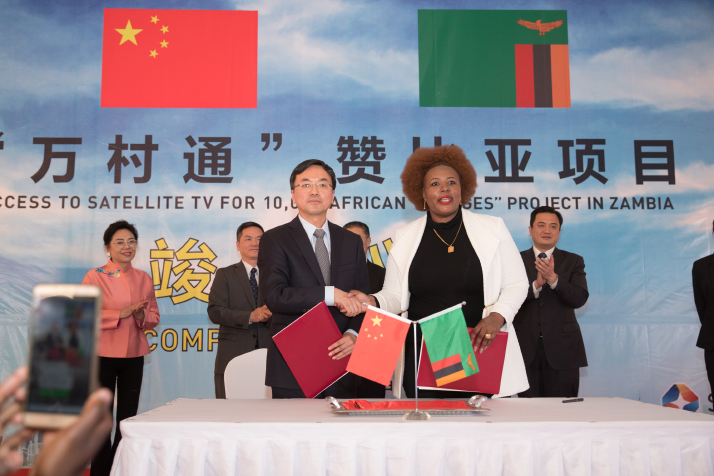 Village TV project in Zambia completed
The project, completed on June 13, saw the installation of satellite television sets in 500 villages in the country's 10 provinces, benefiting 1,500 public areas and 10,000 households across the country. The project is part of China's satellite TV project for 10,000 villages in 25 sub-Saharan countries, one of the resolutions at the Johannesburg Summit of the Forum on China-Africa Cooperation (FOCAC) in 2015.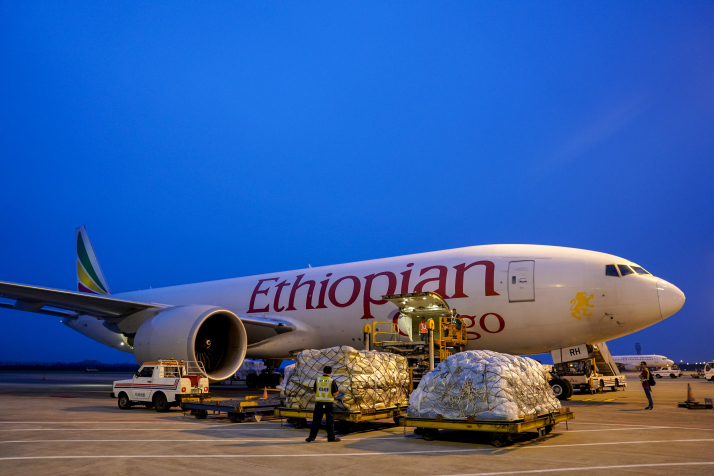 Chongqing opens its first freight air route to Africa
Southwest China's Chongqing Municipality opened its first freight air route to Addis Ababa, Ethiopia, on June 26. The route operates twice a week via New Delhi, India.
It is one of three freight air routes scheduled to link Chongqing, a major aviation hub in China's western regions, and the Ethiopian capital.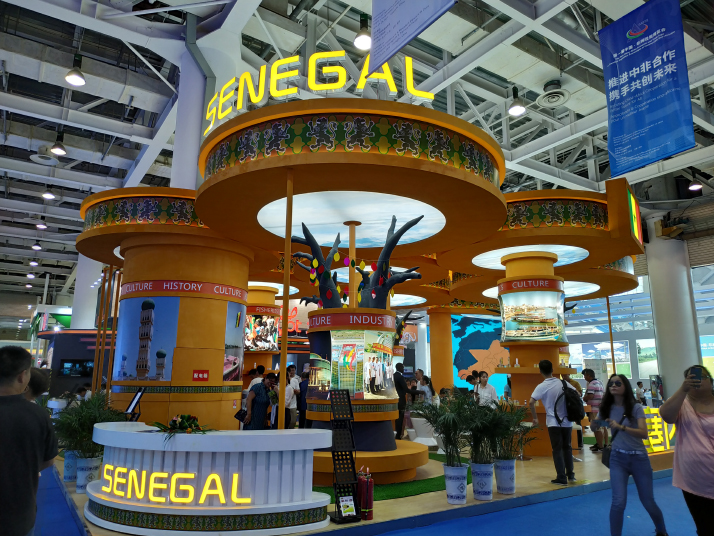 First China-Africa Economic and Trade Expo opened
The expo, held on June 27-29 in Changsha, capital city of central China's Hunan Province, drew over 10,000 exhibitors and visitors from 53 African countries and all across China, and witnessed the signing of cooperation agreements worth over $20 billion.
On September 25, an online version of the expo, Kili.co, was officially launched.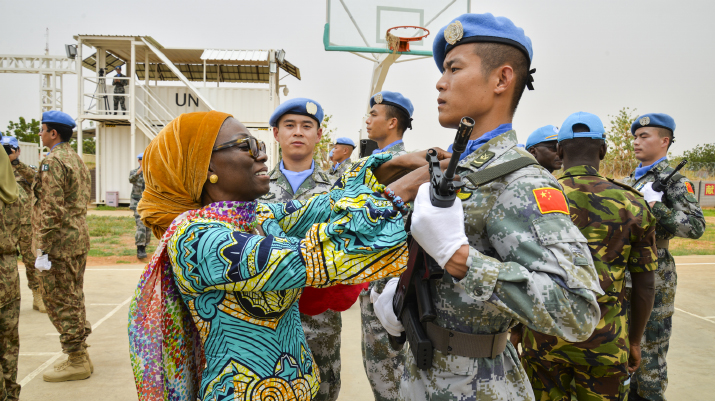 Chinese peacekeeping unit to Sudan awarded UN peace medals
The 140 officers and soldiers of the Second China Medium Utility Helicopter Unit, a peacekeeping contingent to Sudan's Darfur, were awarded UN peace medals on July 17.
Equipped with four Mi-17 helicopters, the unit is mainly tasked with 24-hour air patrols, battleground reconnaissance, personnel movement, casualty evacuation and goods transportation.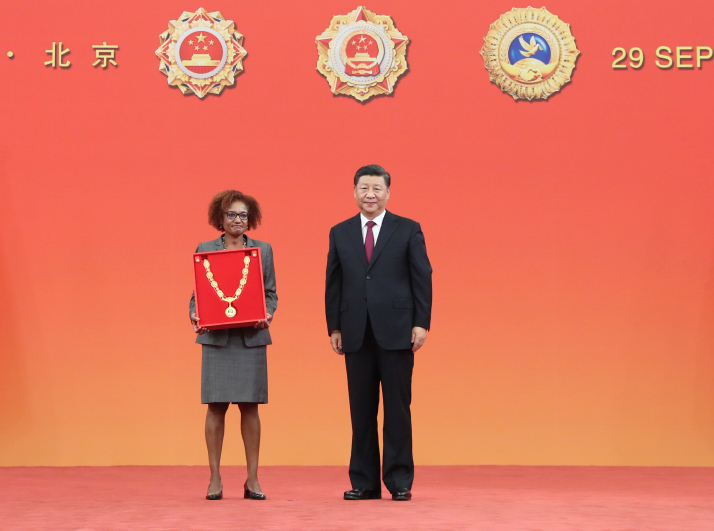 Former Tanzanian prime minister honored in China
Salim Ahmed Salim, former Tanzanian Prime Minister and President of the Tanzania-China Friendship Promotion Association, was honored with China's Medal of Friendship for his contributions to consolidating and promoting China-Tanzania and China-Africa friendly cooperation. Salim was among six recipients of this highest honor granted to foreigners.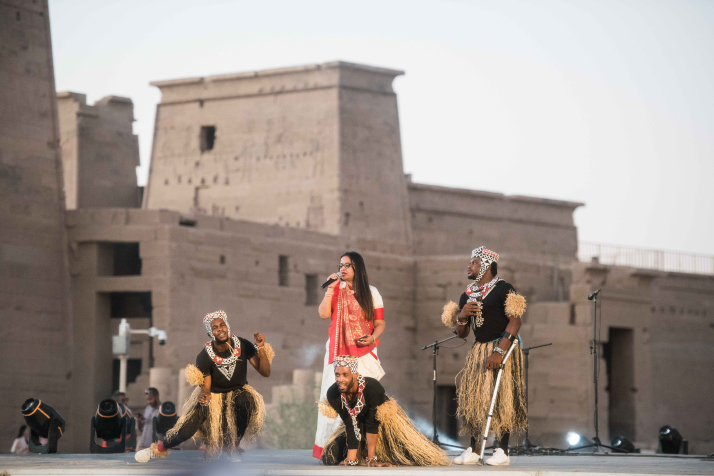 Fourth Afro-Chinese Folklore Festival held in Egypt
The fourth edition of the Afro-Chinese Arts and Folklore Festival kicked off inside ancient Philae Temple in Upper Egypt's Province of Aswan on October 27. Soheir Abdel-Qader, founder and chief of the festival, said that China's close relations with Africa and Egypt inspired her to initiate the festival to enhance African-Chinese cultural relations.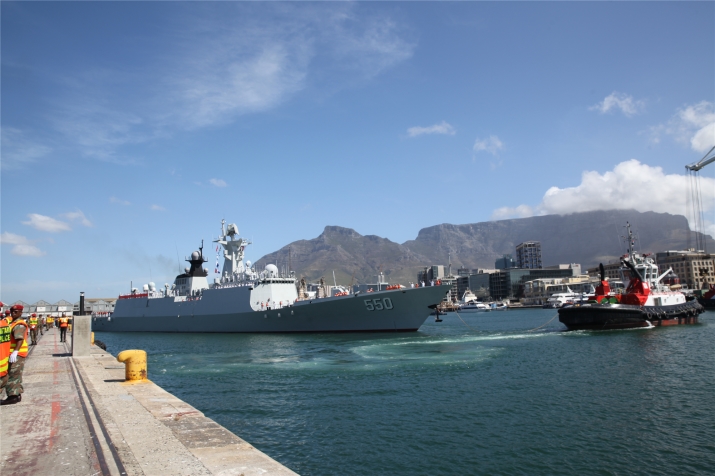 Joint naval drill held by China, Russia and South Africa
The China-Russia-South Africa joint naval drill was launched on November 24 at the Port of Cape Town, attended by six vessels. This was the first joint naval drill conducted by the three BRICS countries in the southern African waters. The aim of the drill was to smooth cooperation among the navies in promoting the shipping and maritime economy.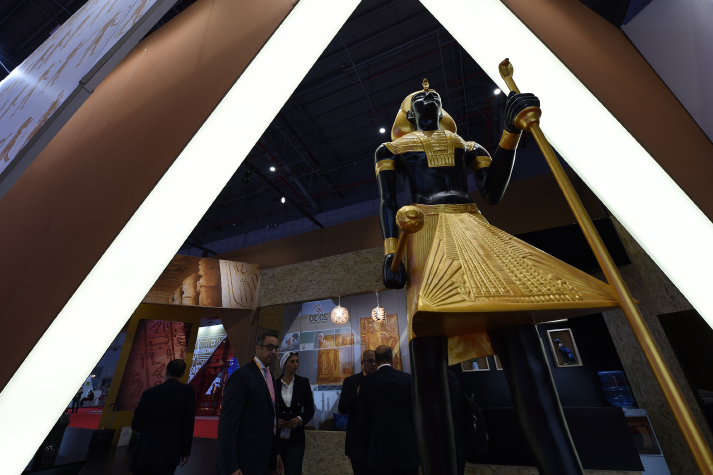 Second China International Import Expo held in Shanghai
A total of 155 countries and regions as well as 26 international organizations attended the Second China International Import Expo held in Shanghai on November 5-10. The exhibition area covered around 360,000 square meters. Country exhibitions totaled 64, including eight from Africa, along with 3,893 business exhibitions.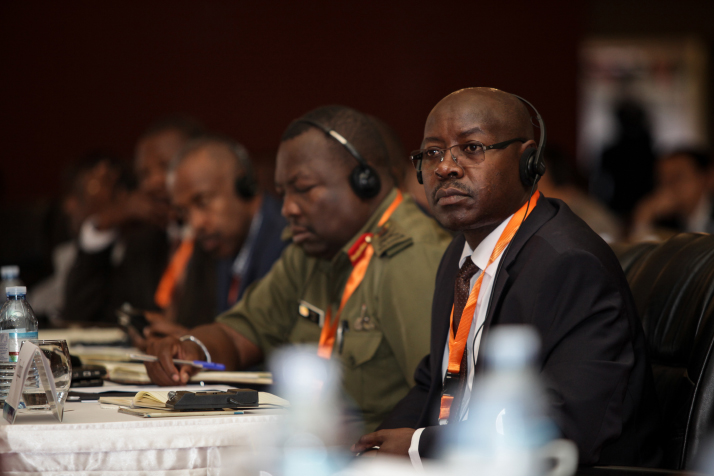 FOCAC conference on poverty reduction and development held in Uganda
FOCAC Africa-China Poverty Reduction and Development Conference was held in Kampala, capital of Uganda, on November 28-29 under the theme Partnership for Transformation in Africa and brought together over 150 participants from China, African countries and international organizations.
The conference covered a wide range of topics from achievements and challenges of global poverty reduction and poverty reduction partnerships, to poverty reduction for children and poverty reduction knowledge sharing.