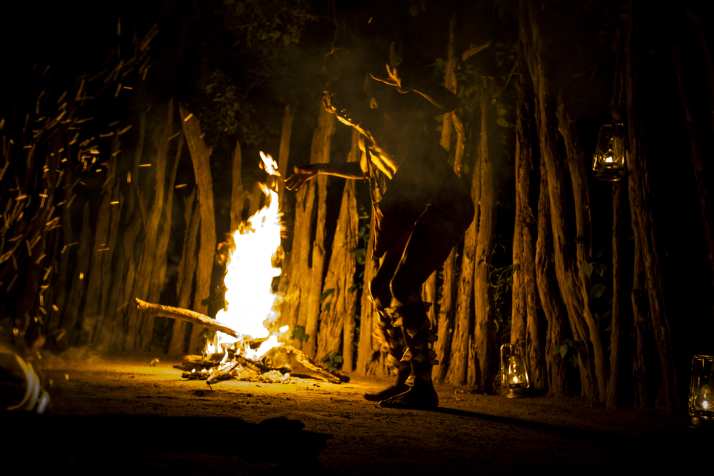 Leading eco-tourism company and safari operator, Wilderness Safaris have launched a new and improved African cultural experience at Vumbura Plains and Little Vumbura camps, situated in the private Kwedi Concession in the famous Okavango Delta, Botswana.
Located within 25 km east of Seronga, the scenic Vumbura Cultural Experience offers guests the opportunity to share in the traditional lives of the Batswana people by visiting the neighbouring Gunotsoga village. Comprising approximately 1,500 people, the village is inhabited by two major tribes, Hambukushu and Wayeyi. In consultation with Wilderness Safaris, the communities have crafted an authentic cultural exchange, where the community leaders will illustrate the history, traditions and hospitality of Botswana to interested guests, enhancing their knowledge of and respect for the people of the village.
Tourism-culture partnerships
Additionally, Gunotsoga falls under the jurisdiction of the Okavango Community Trust (OCT) and is one of the five villages from whom Wilderness Safaris leases the Kwedi Concession. The partnership between the OCT and Wilderness Safaris formed in 1997 and has promoted employment and hospitality training of many local community members for over 20 years.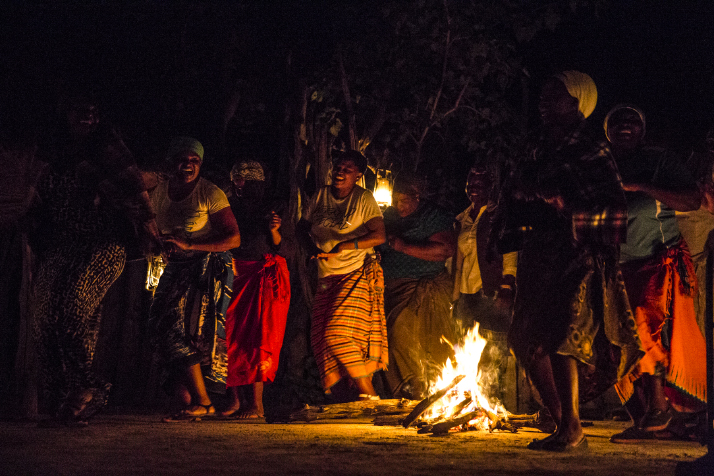 "Culture is a critical element of Wilderness Safaris' 4Cs sustainability ethos, with the other three Cs being Commerce, Community and Conservation," said Wilderness Safaris Botswana Cultural Ambassador and Community Relationship Manager, Lesh Moiteela. "By revising this cultural experience in close partnership with the Gunotsoga village leaders, we are further showcasing our commitment to driving authentic cultural exchanges that support the Sustainable Development Goals framework, whilst also being cognisant of our guests' wish to enjoy a genuine cultural tourism experience and to spend time in local communities".
Guests staying at Vumbura Plains or Little Vumbura can take part in the tour, travelling by helicopter on a 15-minute scenic flight each way. Here they will be introduced to the key structures of the village, with its economic base of subsistence farming and fishing, during their tour. The immersion of tribal customs begins upon landing where guests are welcomed by a traditional song and dance at the kgotla (village meeting place and the basis for democratic governance). The three-hour visit may include a discussion with the kgosi (chief) about the function and role of the kgotla.
Guests can then gain fascinating insights during traditional basket-weaving and iron blacksmith demonstrations, followed by a visit to the primary school during school term. A trip to the clinic affords the opportunity to get a first-hand impression of the healthcare services provided.
"We are proud of the time and effort that we have spent with these communities to craft this new and improved Vumbura Cultural Experience, in line with our Ethics Charter and Codes of Conduct for Cultural Tourism. In addition to offering our guests another way in which to explore our rich cultural heritage, we hope to positively impact a global culture of respect and care for the environment and all cultures in the areas where we operate," Moiteela concluded.
Africa-wide conversation efforts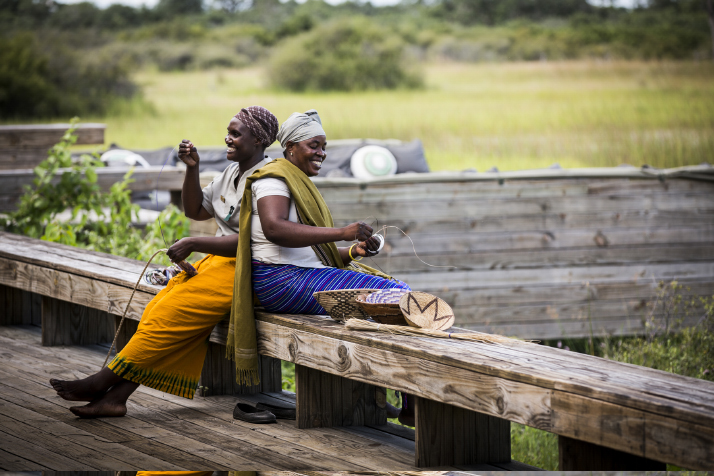 Wilderness Safaris has a lot to be proud of when it comes to taking their environment and communities seriously. They have achieved and maintained some remarkable ecologically sound benchmarks over the last 35 years including and biodiversity conservation.
·They help protect more than 2.3 million hectares across seven biomes, harbouring 34 IUCN Red List species.
·They have 2 500 staff and the more than 32 000 guests who travel with them each year and their experiences are designed to expose guests to new ways of viewing the world and our place in it.
·They have a "Light Camp Footprint," pioneering environmentally-sensitive camp architecture. As their camps are situated in pristine wilderness areas, they manage camps in the most eco-friendly way possible, for the lowest carbon footprint possible.
·Pioneering Community Partnerships. They were the first safari operator to create an equity joint venture with a rural Namibian community. The result: increased employment, and increased wildlife.
·The Noah's Ark Project – Rehabilitation and restoration of North Island, Seychelles. They took an ecologically-bankrupt tropical island and transformed it into a haven for endemic species, helping save an endangered bird and reptile at the same time.
·Mega-Moves of Mega-Fauna – The Botswana Rhino Conservation Project. They helped restore locally extinct black and white rhino to the wild in Botswana in the largest cross-border translocation ever completed.
·Children in the Wilderness – Sustainable conservation through leadership development. Wilderness has impacted the lives of more than 10 000 children in seven African countries.
·The Wilderness Wildlife Trust – Over the last 10 years the Trust has funded more than 100 different projects in eight African countries.
·Conservation Coalitions – Private sector, NGO and community united for black rhino. This coalition between Desert Rhino Camp, Save the Rhino Trust Namibia and local community partners has enabled the growth of north-west Namibia's black rhino population and range across a swathe of community conservancies.
·Addressing Human-Wildlife Conflict – Proactive conflict prevention and desert lion conservation. All causes need champions, and all champions need support. One man, provided he has sustained backing, can make a huge difference. Wilderness Safaris continues to support Dr Flip Stander and the Desert Lion Conservation Project.
·Seeing the (Sun) Light – Solar power and carbon emission reductions. They invest in new technologies to reduce dependence on fossil fuels and to eventually achieve carbon neutrality of their operational business, and 13 of their camps are now 100 percent solar powered.
·Great Apes and Rainforests – Reforesting Rwanda's endemic-rich Albertine Rift to make a difference to both rural Rwandan people and endangered species.