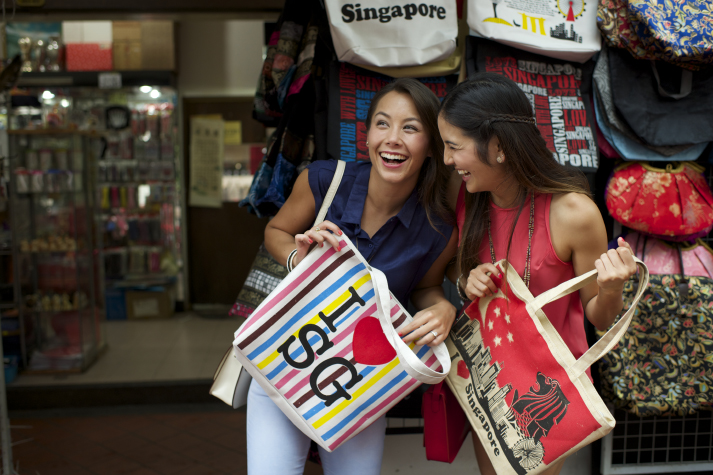 Photos courtesy Singapore Tourism Board
Singapore must be one of the most exciting places in the world and it's a firm favourite with visitors from Africa and China. The organised chaos, diversity of experiences, the uber sophisticated cuisine and the cosmopolitan "East meets West" adrenaline rush all make this island state a destination worth visiting many times over. It is also one of the safest and cleanest cities in the world – yes you really can get a fine for of up to $1000 for chewing gum! Measuring roughly 50 kms across and 27 kms across, Singapore's relatively small size means you can happily travel the many experiences and surprises the island and its people are waiting to show you. Here is just a soupçon of what you can see and do during 48 hours in Singapore.
A bird's eye view: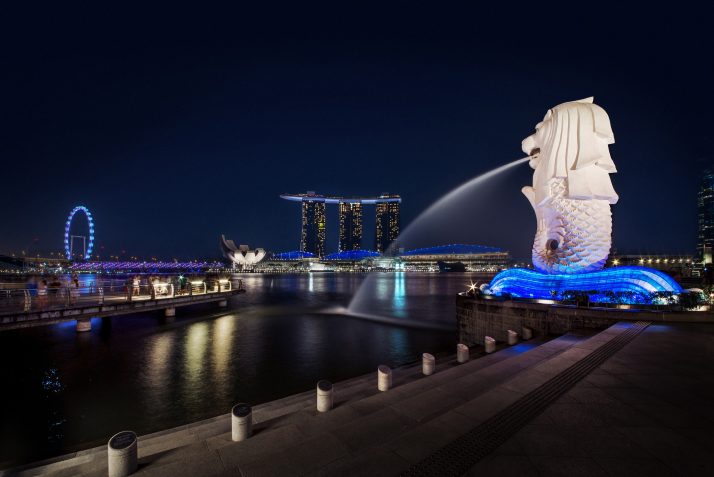 Sit back, relax and watch Singapore go by – from the air! The Singapore Flyer is Asia's largest giant observation wheel and goes around at a lovely snail's pace for maximum appreciation of your surrounds. Standing at a stunning 165m from the ground, the Flyer offers you breath-taking, panoramic views of the Marina Bay and beyond. The carriages are huge and there is also a recorder facility you can listen to, describing what you see. I was astounded to see what appears to be thousands of cargo ships sailing in and out of the harbour.
Hunger busters:
If you're in the mood for good food, you can do a thousand times worse than Singapore.
The island is a veritable confluence of Asian and, to a lesser extent, Western food influences.
Orchard Road
Spanning almost 2.2 km, the famous Orchard Road is a swanky, tree-lined one-way boulevard flanked by distinctive shopping malls and hotels. The shopping belt comprises nearly 800,000 sq m of shops and restaurants and promises to please any taste or budget with its iconic malls which boast the full works - from opulent brands to high street fashion, and from exclusive restaurants to fast food joints.
Chinatown:
Steeped in history, Chinatown is a sharp contrast to the rest of the city, with low rise buildings and culture bursting out onto the streets. The fragrant aromas of traditional cuisine accost you from all sides and bold red and gold tones that run through the neighbourhood. Grab a bite in the form of dim sum or fantastic crispy duck. This is an area that's proud of its heritage, and has it very much on display. There are ornate Chinese, Buddhist and Hindu temples, museums galore and plenty of opportunities to soak up the bustling streets lined with old shop houses.
There are hundreds of stalls selling everything from silk robes to lucky cats. The market is open during the day, but it looks its most picturesque at dusk, with shining lanterns everywhere.
The city by night

This is a city that never sleeps and the beauty of Singapore by night cannot be overestimated. Visit the Gardens by the Bay and catch a glimpse of the "Super" trees, drive past the well-known Merlion Park, enjoy a quick stroll down the bustling Haji Lane, and finish off with a stunning 40-minute river cruise. All the surrounding skyscrapers' lights reflecting in the water is simply spectacular!
To stay:
There are literary thousands of accommodation options in Singapore – on AirBnB you will find comfortable clean rooms for as little as $20, which is a welcome addition to the expensive city. On the other hand, if you're not afraid to splash out, there is no shortage of some of the best 5-star hotels in the world.
Getting there:
There are a whopping 13 airlines to choose from, flying daily between Singapore and China, among them Singapore airlines and Air China. You can pay as low as $230 for a return trip.