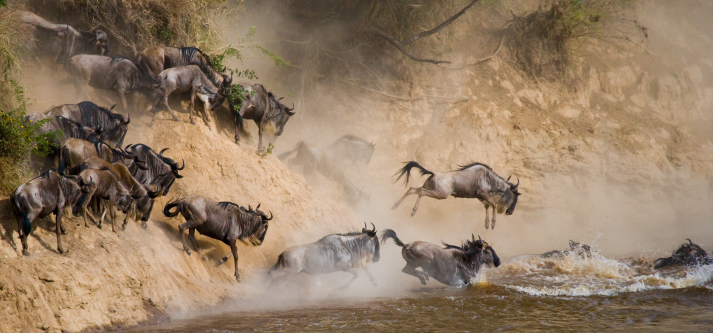 Serengeti Explorer Camp cheetah and hot air balloon (Photos courtesy Serengeti Explorer Camp)
The opportunity to witness the Serengeti's great wildebeest migration – one of Africa's most awe-inspiring occurrences – with unimaginable proximity to nature is now proudly linked to the Newmark Hotels, Residences, Reserves and Lodges. The distinguished hotel property group recently announced its acquisition of Serengeti Explorer Camp – a majestic camp that changes location within Serengeti National Park twice a year, following the masses of wildebeest and other animals.
Serengeti National Park spans a large region of Tanzania and is a UNESCO World Heritage site. It is contiguous with the Masai Mara Game Reserve in Kenya. The Serengeti migration area is where over one million white-bearded wildebeest and other species migrate from Masai Mara in Kenya to the Serengeti in Tanzania on an annual basis.
From April 2018, Newmark will officially take over the ownership and management of this world-class camp, adding to its portfolio of top-end hotels, reserves, residences and lodges in Africa.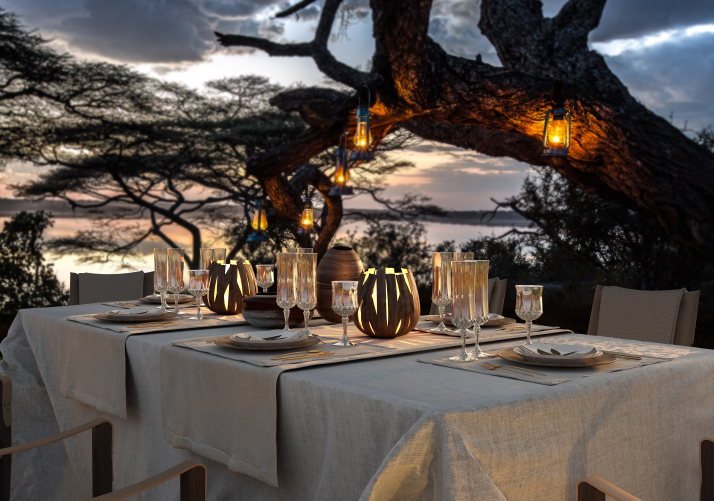 Serengeti Explorer Camp luxury dining
"Welcoming Serengeti Explorer Camp to the Newmark portfolio is a tremendous milestone. Everything about this property – the setting, the experience and the accommodation is truly remarkable," says Neil Markovitz, Founder and Managing Director of Newmark.
Serengeti Explorer Camp comprises 12 spacious and incredibly private tents, each offering top-end accommodation which is ideally suited to couples and families. To mark the beginning of a new chapter, Newmark will be carrying out a soft refurbishment on the existing accommodation by introducing new décor and fittings, taking the property to even greater heights.
The gentle overhaul, which is set to be complete by July 2018, will include the introduction of neutral tones, wooden features and African-inspired patterns which perfectly complement the camp's striking surroundings in each of its two locations.
From 15 December to 31 March, the camp is located in the Ndutu region on the park's border, near to the Ngorongoro Conservation Area. From 1 June to 31 October, the camp is situated in the Lobo region in the northern part of the park, closer to the Kenyan border.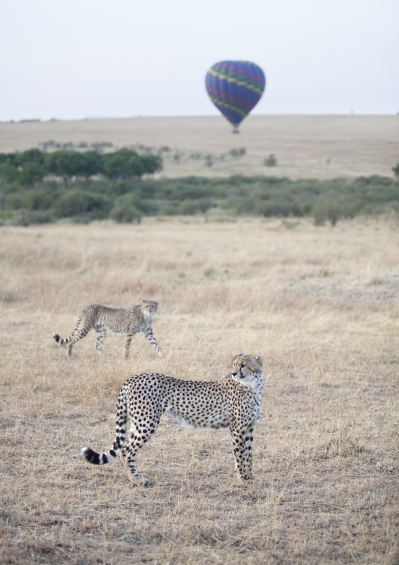 Serengeti Explorer Camp great wildebeest migration
Given the migratory nature of Serengeti Explorer Camp, it allows for unmatched game viewing opportunities, which can be enjoyed by safari vehicle or by hot air balloon. Ensuring that children have an equally thrilling experience at the camp, the Rafiki Explorer Club is offered as an added value to families travelling with children aged six to 15.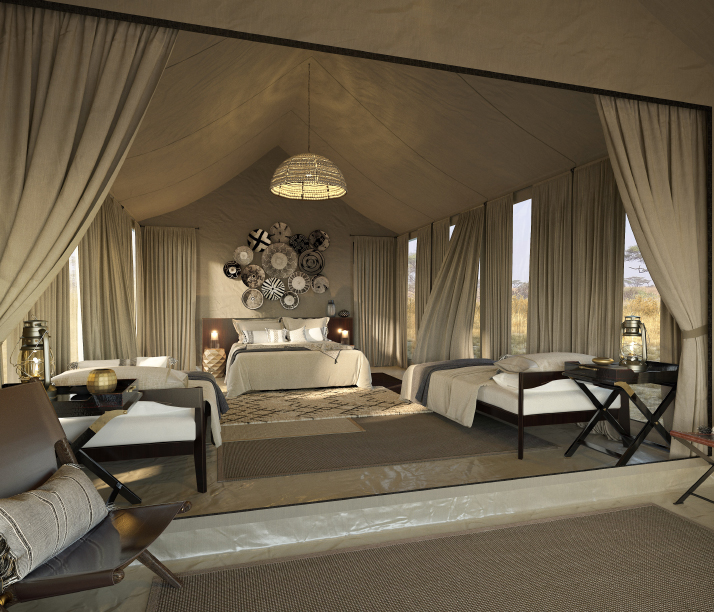 Serengeti Explorer Camp family tent
"I can confidently say that a visit to Serengeti Explorer Camp will be a once-in-a-lifetime experience. As we eagerly anticipate the arrival of guests from around the world, we also look to the future and envision spectacular opportunities for our guests to experience Tanzania's diversity by combining a visit to Serengeti Explorer Camp with a trip to our chic island destination, Chuini Zanzibar Beach Lodge. We take pride in offering guests a premier experience at each of our properties and are excited to do so with greater reach in eastern Africa," says Markovitz.
Serengeti Explorer Camp opens for reservations from 1 April 2018. The Camp is not operational during the months of April, May and November, as well as early December.
Contact:
Newmark Head Office I +27 21 427 5900 I info@newmarkhotels.com
Reservations I +27 21 427 5900 I reservations@newmarkhotels.com