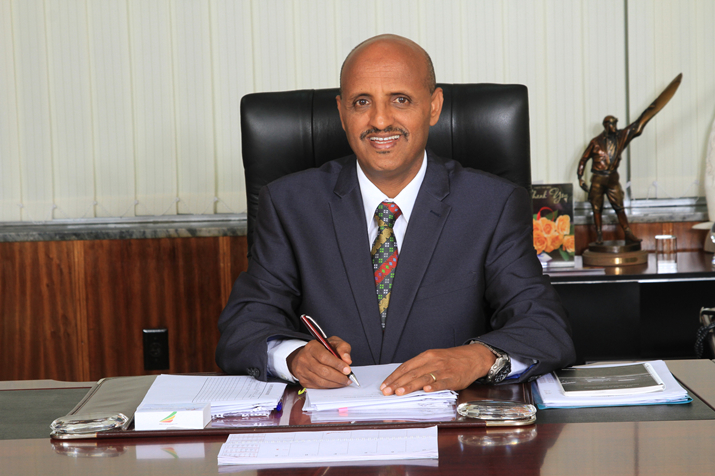 Ethiopian Airlines CEO Tewolde GebreMariam (Photos: Ethiopian Airlines)
Ethiopian Airlines is fast making a name for itself across Africa, and much of their success has been put down to CEO Tewolde GebreMariam, who began his career with the airlines in 1985.
So how has this multi global award winning "titan of business," as he has been described, managed to make the airlines the biggest and most profitable on the continent?
"Many factors have contributed to the success of our airline. Firstly, it is the human factor and the credit goes to the more than 13,000 of my colleagues who work tirelessly day and night for the airline's success," he told Beijing Review.
GebreMariam said many of the staff joined the airline out of school. There is therefore a sense of ownership and national duty that goes beyond the salary.
"Secondly, the airline is run by aviation professionals with a depth of experience in the industry. Thirdly, we have learned from our Chinese friends the virtue of long term planning. Accordingly, over the last seven years we have been implementing a strategic growth plan Vision 2025, which enabled us to grow the airline threefold in all parameters during this period," he says.
Leading the continent
Ethiopian Airlines is now the leading airline group in Africa. As a SKYTRAX 4 star airline and with differentiated service delivery, the airline currently serves more than 100 international passenger destinations and 44 cargo points across five continents using the youngest and ultra-modern fleet the industry has to offer, such as the B787 and A350. They currently operate daily to Beijing, Shanghai, Guangzhou and Hong Kong, and from this year to Chengdu, with over 35 weekly flights to China.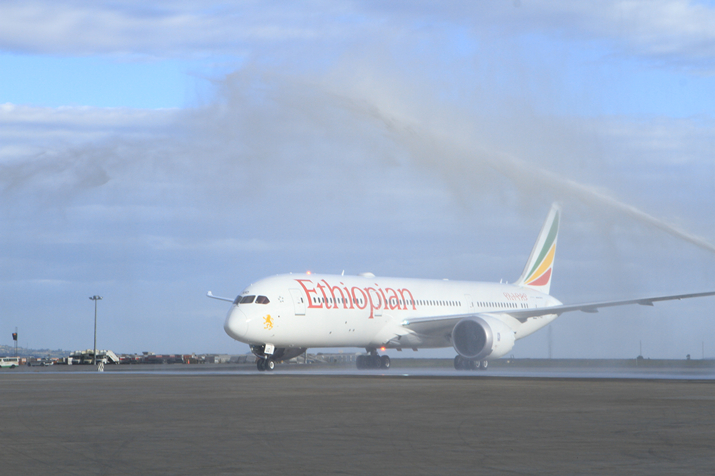 GebreMariam says the geographical location of Ethiopia gives an added advantage of offering seamless and convenient connection options for travelers to and from Europe, the Middle East and Asia.
"Also, we have a clear vision and well-articulated marketing strategy. Our cost leadership stance has contributed a lot to our achievements, producing the maximum value proposition at the least possible unit cost in the industry. Our continuous investment in human capital is another thing we pride ourselves on through training and development, an unwavering safety first stand and execution of our Vision 2025. We strive to nurture a team which can cope with the Volatile, Uncertain, Complex, and Ambiguous (VUCA) type of operating environment. We have a highly skilled and vigilant management team, deftly navigating through difficult situations such as fuel charge surges and political instability. In addition, we have a clear relationship with the Ethiopian government," said GebreMariam.
Ethiopian Airlines is a 100 percent government owned organization, but ownership and management of the airline are completely separate, with the management handled by seasoned aviation professionals who run the airline as a business enterprise.
While GebreMariam says Ethiopian hospitality and customer service is known world-wide, above all, the airline understands the African aviation market.
"We know our African customers better than any airline. Ethiopian Airlines focuses on establishing a global standard of product for the best value in its Cloud Nine and economy products to attract the 'price rational' African traveler."
But, he adds, Africa's aviation industry is hampered by a number of factors, including prohibitive rights restrictions and a lack of adequate infrastructure. "That is why over 80 percent of the African travel market is dominated by non-African carriers, leaving a 20 percent share for home grown indigenous African airlines. Governments in Africa need to understand that aviation is not a luxury business and recognize its strategic value as a critical enabler of tourism, trade, investment and economic integration," he said.
Open sky policy for Africa
At the end of January this year, the African Union (AU) launched the first phase of the Single African Air Transport Market (SAATM) to aid African airlines but GebreMariam has some reservations.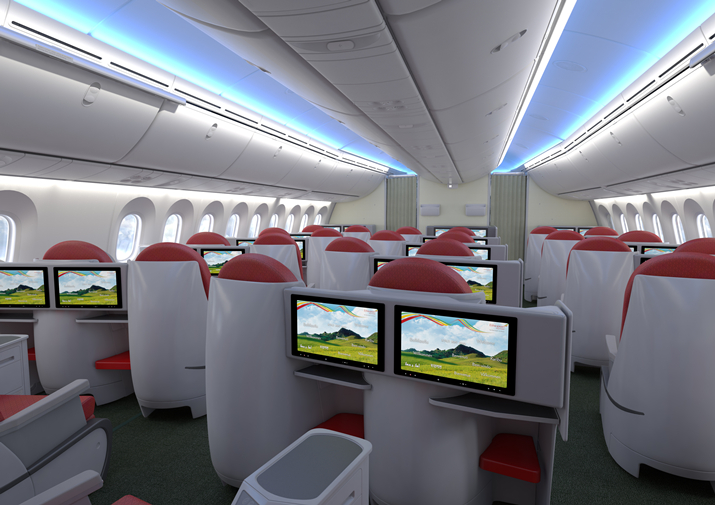 "The initiative has 23 signatories. There are 32 AU members still to come on board. The implementation of the 'open-skies' policy in Africa is very slow and inconsistent. To make the air travel industry on the continent profitable, African countries need to liberalize air traffic for African airlines," he said.
In 1999, 44 countries agreed in Yamoussoukro, Côte d'Ivoire (the Yamoussoukro Decision) to deregulate air services and promote the opening of regional air markets to transnational competition.
"We thank the AU for putting this issue at the forefront of its continental integration agenda. Without liberalized skies for African airlines, the integration effort will not succeed," said GebreMariam.
Globally though, the Chinese outbound travel market is now the biggest in the world and all airlines have their sights set on this market, Ethiopian being no exception.
"The tourism industry is facing a major change with the boom of Chinese tourists," says GebreMariam. "Ethiopian leisure traffic from China in 2017, (January-October), has grown by 32 percent compared with the same period last year. Ethiopia is abundant with splendid tourist sites and attractions and Chinese tourism flow is expected to increase." He said Ethiopian Airlines is well positioned to serve this connectivity need, having served the Chinese market since 1973.
Looking ahead, GebreMariam says the airline's home market is Africa, with over 55 destinations on the continent.
"Serving Africa is our Pan-African duty beyond the marketing value. We are looking at opening many new routes in Africa, Europe, the Middle East, Asia and the Americas in 2018. China is very important to us and we are looking at increasing frequency on existing routes and opening new ones, he concluded.