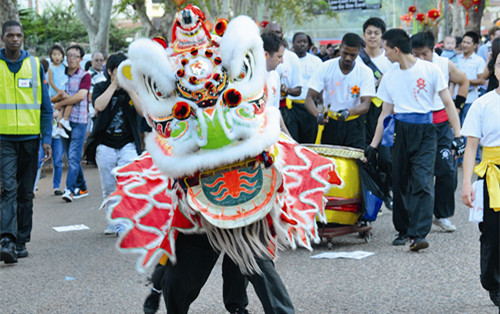 Celebrations on Chinese New Year in Chinatown, Johannesburg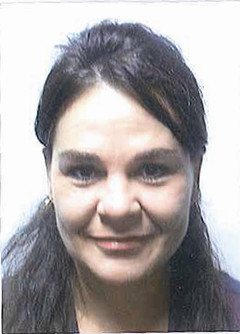 This year, South Africa hosts the Sixth Forum on China-Africa Cooperation (FOCAC) Ministerial Conference, serves as the launchpad of Beijing's bid for the 2022 Winter Olympics, and also provides the platform for the Year of China in South Africa 2015. Louise Graham, Chief Director of International Relations in South Africa's Department of Arts and Culture, spoke to ChinAfrica about the Year of China in South Africa 2015 and how it would impact the two countries' bilateral relations. Excerpts follow:
ChinAfrica: How did the Year of South Africa in China and Year of China in South Africa come about? What was the main aim of the initiative?
Louise Graham: In March 2013 [Chinese] President Xi Jinping paid a state visit to South Africa. During this visit, the two presidents (Xi and his South African counterpart Jacob Zuma) announced that 2014 was designated as the Year of South Africa in China and 2015 the Year of China in South Africa.
The aim of the reciprocal "years" is to host a series of events with [these] objectives:
» To raise the profile and improve an understanding of South Africa in China and of China in South Africa;
» To promote and enhance both countries' image through emphasis on the economic, education, cultural, social and political cooperation;
» To cultivate an environment that promotes multi-sectorial (political, economic, academic, social, cultural etc.) cooperation realizing the goals identified in our bilateral agreements;
» To create fertile ground for cultural diplomacy and public diplomacy to enhance government efforts to effectively strengthen our bilateral relations;
» To facilitate collaboration in all fields of human endeavor; and
» To establish balanced bilateral investment and trade flows.
What events have been planned for the Year of China in South Africa 2015?
The Year of China in South Africa 2015 will be formally launched in March at a gala evening with a spectacular cultural program presented by China's Ministry of Culture on behalf of the Chinese Government, and hosted by South Africa. The event will be attended by high-level political leaders of both sides, and will start a series of events lasting until the second half of the year and culminating in a special closing ceremony. The program will be announced to the public by the Chinese authorities after consultation and agreement with the South African authorities.
Will the events be restricted to South Africa's major cities or will they be held in smaller centers across the country?
It is the intent to give as many South Africans as possible an opportunity to experience Chinese culture and events. As far as feasible, smaller centers will also be visited. 
How popular is Chinese culture in South Africa right now?
South Africa has a long history of engagement with China, and Chinese culture is well regarded in South Africa. One of the aims of the Year of China in South Africa 2015 is to further expand on that awareness and appreciation, while introducing new forms of arts, culture and heritage. Chinese cuisine, fireworks and dance forms are among the cultural forms well known and loved in South Africa. South Africans look forward to also being exposed to other forms of Chinese culture.  
Soft power is high on the agenda of many nations that have relations with China. To what extent does the South African Government use soft power in its diplomatic relations globally?
South Africa has a rich and diverse history and heritage dating back to the origins of mankind. Its current population diversity is recognized as a source of strength and power, and it focuses on using and showcasing that diversity in all its international relations. Soft power (arts, culture and heritage, and people-to-people contact) as a dimension of South Africa's international relations is well recognized and appreciated, and is being further developed in support of the country's foreign policy objectives. The Minister of Arts and Culture has announced that South Africa is developing a formal cultural diplomacy policy to guide and inform its international relations.        
How does the Year of China in South Africa 2015 connect to South Africa's hosting the Sixth FOCAC gathering this year? When such initiatives are held, is the broader picture to include improving relations with the African continent as a whole?
Yes, definitely. The Year of China in South Africa 2015 is in support of all elements of the relations between South Africa and China and South Africa's hosting this year of the Sixth FOCAC conference between the African continent and China presents an opportunity to extend that strengthening of relations to the continent and its relation with China. South Africa's first commitment and priority in its international relations is to the African continent, and our well-being and development is inextricably linked to the well-being of the continent. The FOCAC is a priority for the continent and for China and we look forward to a unique and enhanced FOCAC conference this year.     
To what extent can the Year of China in South Africa 2015 clear some of the misperceptions around China's increasing trade in South Africa and promote better understanding of the relationship?
The purpose of the year is to strengthen and enhance all aspects of [bilateral] relations. So [it] will also present opportunities for the trade and investment communities of the two countries to engage and discuss cooperation, diversification and deepening relations and to raise any challenges in the equitable development of those relations. The year will also present the media and public opportunities to raise awareness, inform the public of the programs and projects, and engage in extensive debates and discussions on all areas of economic activity between South Africa and China.