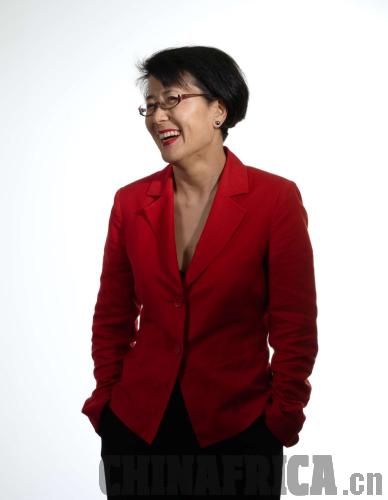 Lucy Chen, executive-secretary of China-Africa Health Collaboration Taskforce and executive deputy director of Peking University's Institute for Global Health (IGH) (COURTESY PHOTO)
This year marks the 50th anniversary of the arrival of the first Chinese medical aid team in Africa in 1963. Lucy Chen, Executive Secretary of the China-Africa Health Collaboration Taskforce and Executive Deputy Director of Peking University's Institute for Global Health (IGH), spoke to ChinAfrica about how to better improve the services offered by Chinese medical teams and strengthen future China-Africa health cooperation.
ChinAfrica: Based on 50 years of experience in offering medical services, how can Chinese medical teams better serve African countries in the future?
Lucy Chen: In considering possible improvement, we first need to have a good understanding of the real needs of African countries, and what strengths we have to share. IGH has led research communities in China to seek the opinions of Africans and international organizations. I believe our strengths lie in certain areas of technical assistance as well as our pharmaceutical and medical device products, which have great potential to meet African needs.
In order to realize this potential and to further improve the services of Chinese medical teams, we will need more financial support and more favorable policies to help our doctors function better and broaden the types of services provided by our medical teams.
Second, we should strengthen the training of Chinese doctors before sending them abroad. At present, there are no unified training materials or standards. Although foreign language training has been improved significantly, training in other areas, including security, tropical disease management, local culture and religious awareness, is not yet all in place.
Third, requests from African governments for more specialized medical services like pediatrics, cardiology, orthopedics, as well as clinical research and disease control, are increasing. The development of the next phase of China-Africa collaboration in this area will require a whole-of-government approach.
What other challenges is Chinese medical assistance to Africa facing?
First, Chinese medical teams must be equipped with adequate medicines, appropriate medical facilities and a stable supply of medical consumables, so that they can operate to the best of their abilities while in Africa.
Second, in the area of human resources training, I would like to see more money spent on training local African specialists in disease control, public health policy and medical equipment maintenance. In service training for medical doctors, helping them become specialized doctors is an efficient approach that can bring about quick changes in effective treatment of diseases.
How can Chinese enterprises better contribute to China-Africa health cooperation?
In the past five decades, Chinese medical assistance to Africa has mainly been the government's responsibility, and cooperation between the government and enterprises in the health sector is still in its early stage. However, Africa's needs and the comparative advantages that China has are better understood now, thanks to increasing participation of NGOs and private institutions in China. Now it is time to encourage Chinese enterprises to join this government-led partnership. However, the right policies are crucial to engaging interested partners in China.
In our research, we found that the two biggest challenges facing Chinese small and medium-sized enterprises (SMEs) are: A lack of knowledge about the African healthcare market and its pharmaceutical industry, and a lack of funds to develop the African market. Therefore, government support is necessary for the greater participation of Chinese SMEs in supplying much-needed medical products in Africa.
Email us at:  liujian@chinafrica.cn