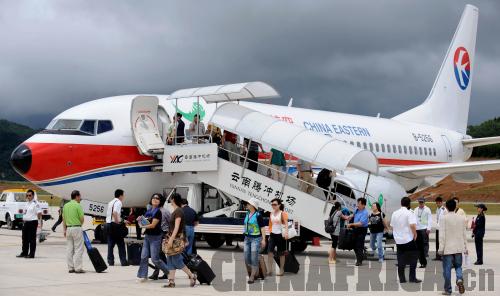 China is expected to have more than 230 civilian airports by the end of 2015 LIN YIGUANG
China
Combating Pollution
The top court and procuratorate jointly issued an interpretation in June on the conviction and sentencing standards of criminal cases involving environmental pollution.
The interpretation lists 14 types of activities that will be considered serious crimes of polluting the environment and degrading natural resources.
For instance, discharging or dumping radioactive waste or waste containing infectious pathogens or toxic substances into sources of drinking water and nature reserves will be considered serious crimes of environmental pollution.
The judicial explanation, which lowered the legal threshold for environmental pollution crime, will be effective in preventingfuture environmental damage, according to experts. CA
China
Female Oceanauts
Female oceanauts are being considered to steer China's record-breaking submersible Jiaolong, officials have announced. The National Deep Sea Center in east China's Shandong Province will train a second group of six oceanauts, including two women, for the submarine's future missions. The training is expected to start in September or October and will last one or two years, according to the center. CA
China
Brain Drain
About 87 percent of professionals regarded as top talents in the fields of science and engineering have chosen to emigrate out of China, according to the Office of Central Talent Work Coordination Group of China. A survey released by the Chinese Academy of Sciences shows that many personnel in China's science and technology sectors, especially in the fields of physics, mathematics and computer science, have served in high positions in world organizations. Fierce international competition for expertise from such personnel has led many developed and developing countries to attract talent by adjusting their immigration policies. Nearly 1 million Chinese overseas students returned to China as part of the Recruitment Program of Global Experts, including 20,000 highly qualified overseas professionals. CA
China
China Culture Focus
Chinese culture will be presented in more than 30 African countries this year as part of the Chinese Cultural in Focus program, according to a statement from the Ministry of Culture. Multiple performances, exhibitions, film festivals, lectures and concerts will be held in African countries, said Zhao Haisheng, an official from Ministry of Culture who is in charge of liaison. The annual program began in 2008. Zhao said the program will facilitate the implementation of an action plan that came out of last July's fifth Ministerial Conference of the Forum on China-Africa Cooperation. CA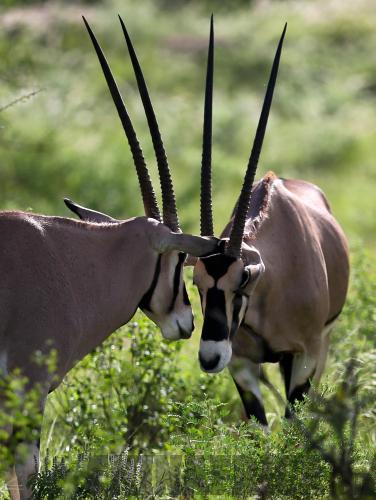 230+
Number of civilian airports China is expected to have by the end of 2015
20.4%
Year-on-year rise in China's urban fixed-asset investment from January to May, 2013
486 million
Number of Chinese people covered by urban and rural pension insurance by the end of April 2013
4.8 %
Projected growth of Africa's economy in 2013
3 million
 2017 tourist arrival target set by the Kenyan Government