China
Further Enhance Cooperation
China and Kenya in August announced to establish a comprehensive and cooperative partnership featuring equality, mutual trust and mutual benefit. The announcement was made during talks held between Chinese President Xi Jinping and his visiting Kenyan counterpart Uhuru Kenyatta in Beijing. Xi highlighted the traditional friendship between the two peoples, noting that Kenyatta's visit to China was the first meeting between the two presidents, which had great significance for the growth of bilateral relations. China will increase imports from Kenya to promote balanced growth of bilateral trade and foster cooperation in such fields as infrastructure, renewable energy, agriculture, environment, wild animal protection as well as joint combat against cross-border organized crimes, Xi said. Similar history and shared aspirations have brought the two nations together, Kenyatta said, noting that Kenya treats China as a real friend and important partner and hopes to increase bilateral cooperation on politics, economy, culture and international affairs. Kenyatta spoke highly of China's efforts to assist Africa's development, noting that Kenya hopes to see a bigger role played by China to promote development on the continent. CA
South Africa
DNA Bill
South African lawmakers approved a DNA bill in August, a move seen as a big step toward removing dangerous criminals from the country's streets. The bill seeks to provide for the taking of certain specified samples for the purposes of forensic DNA analysis. It also provides for the use of forensic DNA profiles in the investigation of crimes and the use of such profiles in proving the innocence or guilt of persons during a prosecution or the exoneration of convicted persons. CA
Kenya
World-Class 
Tech-city
The Kenyan Government said recently that it has fast-tracked a legal framework to facilitate the creation of a world-class technology city in Konza. A draft bill has been prepared to give powers to an institution that will oversee the development of Konza, 60 km southeast of Nairobi, through facilitating licensing and investments, said Fred Matiangi, Cabinet Secretary for Information, Communications and Technology (ICT). Matiangi noted that Konza is a Vision 2030 flagship project aimed at positioning Kenya as a regional hub for technology-driven industries and creating 20,000 jobs in the ICT sector in the next 17 years. CA
Rwanda
Flower Exports Hurting
Global flower prices have dropped because European countries have favorable weather conditions and can grow their own flowers around this time, said John Mwendia, a floricultural expert with Rwanda's National Agriculture Export Board. He said that the country's main ornamental flower market is Holland. Presently, Rwanda has been focusing on producing ornamental flowers. Farmers from different parts of the country produce 262,448 stems per month. The government has been encouraging flower farmers to grow cut flowers as they are more lucrative than ornamental flowers. CA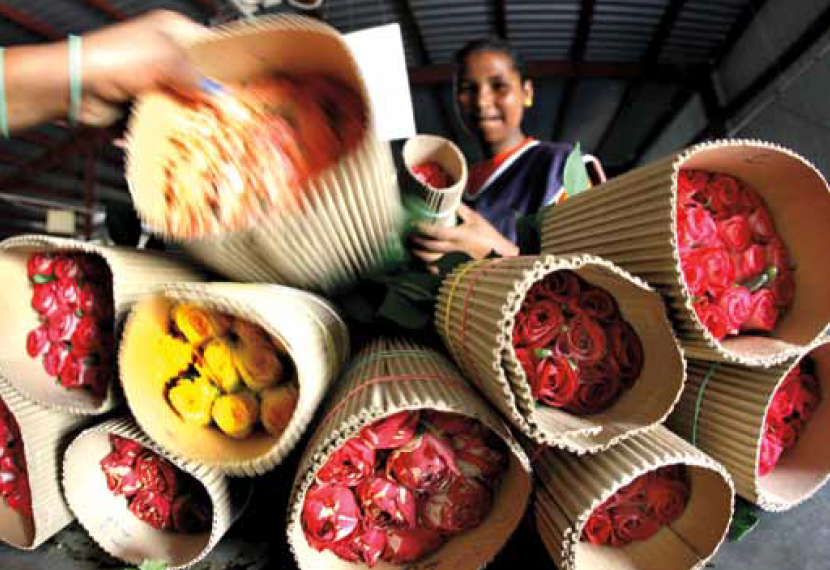 Uganda
FIFA World Rankings
Uganda has finally broken into the best 15 African football nations, according to the recently-released Federation of International Football Association (FIFA) world rankings. After their impressive wins over Liberia and Angola in the 2014 World Cup qualifiers, Uganda also improved their world ranking by three places, moving into 77th place. The top 15 nations in Africa are: Ivory Coast, Ghana, Mali, Algeria, Nigeria, Burkina Faso, Cameroon, Tunisia, Zambia, Egypt, South Africa, Guinea, Libya, Morocco and Uganda. CA
Africa
Seats on UN Council
The South African Government recently appealed for reform of the United Nations Security Council (UNSC) to include at least two permanent seats for Africa. "We have taken a very clear position that there will be no change without us because 70 percent of the issues taken to the UNSC tabled or discussion are about us," said Maite Nkoana-Mashabane, South African Minister of International Relations and Cooperation. In reference to Africa's fair representation on the UNSC, Vuk Jeremic, President of the 67th Session of the UN General Assembly, said in Pretoria on Aug 19, "If the institution does not keep up with the times and the environment, then the Security Council will become slowly but surely irrelevant." CA
Africa
Boost Agricultural Productivity  
The African Union Commission (AUC) said it will ensure an increase in agricultural productivity on the continent through strong support for research and development, said Rhoda Tumusiime, the Commissioner for Rural Economy and Agriculture at the commission. One of the measures that the commission will take is to renew the Memorandum of Understanding with the Forum for Agricultural Research in Africa (FARA). She explained that FARA is an umbrella that brings together major stakeholders in agricultural research and development on the continent. The commissioner disclosed that AUC was also part of the Comprehensive Africa Agriculture Development Program (CAADP). By 2015, the CAADP project aims to achieve the development of dynamic agricultural markets within regions in Africa and to establish good conditions for farmers in both local and international markets. CA
China
Legal Training
China will train 300 lawyers to be proficient in foreign-related business within the next four years, under a program launched by the All-China Lawyers Association (ACLA) in August. Initiated by the Ministry of Justice and the ACLA, the scheme has gained financial support from the government and will focus on training 120 lawyers in three areas - foreign investment, cross-border mergers and acquisitions, and international financial and securities businesses - so they can help more Chinese companies expand abroad. It will also train 150 lawyers in international trade, copyright protection and businesses concerning the World Trade Organization, as well as 30 lawyers in businesses concerning resources, maritime and space rights. CA
China
Chinese Cultural Festival
Experience China, a festival on Chinese culture, will be held in the Nigerian capital Abuja and the Kenyan capital Nairobi from September 10 to 29 in order to further promote cultural exchanges between China and two African countries and celebrate the 50th anniversary of China's diplomatic relations with Kenya. The activities during the festival include media forum, Chinese television screenings, performing show and opening ceremony of a library in Abuja with books donated by China. CA
China
Free HIV Therapy
Authorities have set up a pilot program in 12 counties and cities in nine provinces to provide free one-stop antiretroviral therapy for HIV/AIDS patients, the Chinese Center for Disease Control and Prevention confirmed in August. Patients in areas where the trial is being conducted will receive rapid access to antiretroviral therapy if they are diagnosed with HIV, the center said. According to the center's AIDS Treatment and Care Division, HIV/AIDS patients used to spend two months traveling between local disease control centers and hospitals to receive the therapy. CA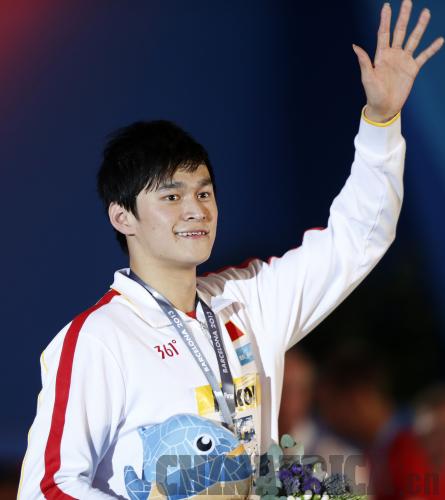 Best Swimmer
Star swimmer Sun Yang was recently crowned the best male athlete at the 15th FINA World Championships in Barcelona. He collected the 400-meter, 800-meter and 1,500-meter freestyle gold medals, matching the achievement of Australian Grant Hackett at the 2005 Montreal World Champs. Sun, 22, is the 1,500-meter freestyle world record holder and the first male athlete to win an Olympic gold for China in the event.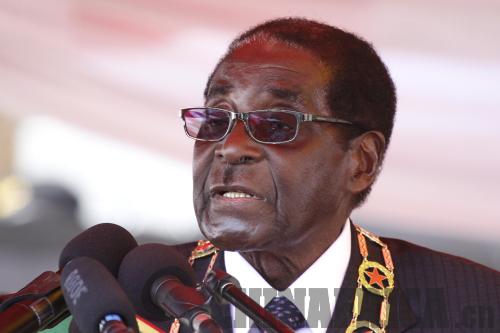 Questioning 'Africa Rising'
Kingsley Chiedu Moghalu, Deputy Governor of the Central Bank of Nigeria, talking about Africa as the global economy's "last frontier" at the Woodrow Wilson Center in Washington, D.C. in August, said that those pessimistic about African prosperity and those who are celebrating Africa as a continent that is the darling of the international arena are both wrong. He said that while Africa did have some of the world's fastest growing economies, Africa is important to the world today for much of the same reasons as during the days of the slave trade and the colonialism – namely for the exploitation of its resources. "Africa should matter as a growth pole in its own right, as a contributor to global prosperity through its own economic transformation."