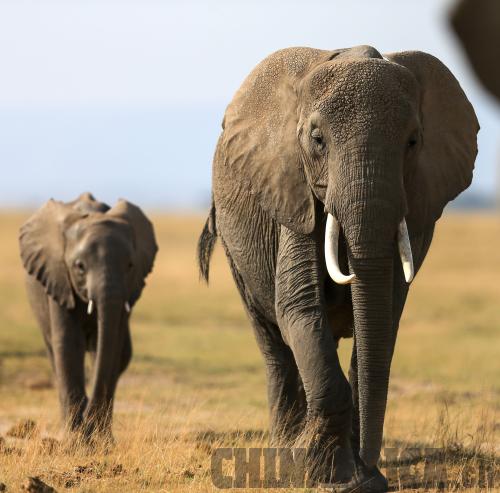 Kenya
Wildlife Forensic Lab
The Kenyan Government has commissioned a hi-tech wildlife forensic laboratory as part of a long-term strategy to combat the poaching of iconic mammals. A wildlife official said on May 8 that Kenya is the second country in Africa after South Africa to launch such a lab that will enhance investigation and prosecution of wildlife crimes. The government and donors gave $1 million for the lab that can do DNA analyses on wildlife products like trophies, meat and hides. Kenya says it is focusing on a holistic approach to fight wildlife crimes.
Africa
Curbing Crop Diseases
African scientists have recently launched an initiative to improve the control of aflatoxin, a toxic fungus attacking maize and other crops, in the Common Market for Eastern and Southern Africa (COMESA) region.
"Aware of the rising threat to consumer health and intra trade, COMESA has entered into strategic partnerships to harmonize aflatoxin control measures and improve the regulatory environment for aflatoxin control in its member states," the COMESA Sanitary and Phytosanitary Coordinator Martha Byanyima said in a statement on April 28.
Aflatoxin contamination commonly occurs on pre-harvest and post-harvest maize, groundnut, and other crops of regional importance in Eastern and Southern Africa, such as sorghum and millet.
The most affected countries in COMESA are Kenya, Zambia, Malawi, Uganda, Rwanda and Madagascar.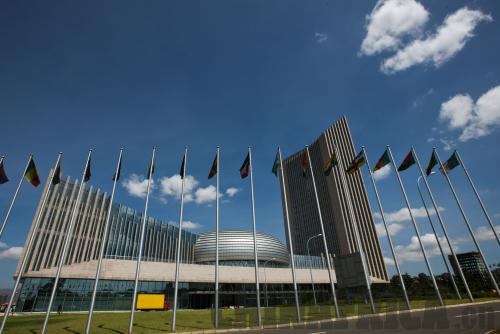 China-Africa
Permanent Mission to AU
China has officially opened its permanent mission to the African Union (AU) headquarters in Addis Ababa on May 7 to further strengthen its diplomatic relations with countries of the continent. This move made China the first country to have a fully dedicated official mission to the African Union Commission, a move the commission praised as an indication of commitment of China toward the prosperity of the continent. The mission will facilitate cooperation and exchanges between China and the AU. It is headed by Kuang Weilin, a veteran diplomat.
South Africa
Social Media Weapon
The South African Police Service (SAPS) has recently harnessed the social media to fight crime. It said its social media presence has grown significantly with 150,000 followers on Twitter and 60,000 on Facebook. An SAPS statement issued on May 7 said the active social media presence enables it to communicate with communities directly and in real time and mobilize them in the fight against crime.
China-Africa 
Direct Flights
China will launch its first direct air route to Africa from August 5, flying from the southern city of Guangzhou to Nairobi. China's Southern Airlines will operate the flights three times a week, significantly reducing the time traveling from China to Africa. Air China will follow suit on August 30, opening a Beijing-Johannesburg route and subsequently, a Beijing-Addis Ababa route on October 26. African countries including Ethiopia, Kenya and Mauritius launched air routes to China last summer.
China
Farmers' Incomes
Farmers' annual incomes will exceed 11,000 yuan ($1,175) this year, says a green book on China's rural economy released by the Chinese Academy of Social Sciences. According to the book, agriculture will generate 6 trillion yuan ($937.5 billion) in 2015, less than 9 percent of the national GDP, but still playing a fundamental role in the economy. Improving the quality of agricultural products and ensuring food safety remain the most pressing issues. Organic and eco-friendly farming as well as crop rotation are vital to boost farmers' incomes, the book says.
China-Nigeria
Railway Deal
Ogun Province in southwest Nigeria signed agreements with Chinese company China Civil Engineering Construction Corp. (CCECC) on April 27 for building a railway that will link its major cities and eventually extend to its neighboring states. The $3.5-billion project will reduce the pressure on the highways, boost the local economy and improve people's livelihood, Ogun Governor Ibikunle Amosun said at the signing ceremony. Cao Baogang, CCECC Chair, said the company would build a hi-tech rail system and train locals so that they can join the railway management once the project is completed.
China
Cyber Security Report
China's cyber security is threatened by information leakage, warns a report recently released by a national computer monitoring center. As technologies advance, telecommunication companies are facing increasingly serious cyber attacks and security system breaches, the National Computer Network Emergency Response Technical Team Coordination Center said in its report, drawing attention particularly to cloud computing and big data analysis. The center dealt with almost 1,600 telecommunication breaches in 2014, three times more than in the previous year. A total of 9,068 cases were detected and reported, which was also three times more than in 2013.
China
Investment Policy
China's National Development and Reform Commission (NDRC) has unveiled new rules, allowing private investors to put their money into projects in energy, transportation, water and environmental protection sectors through franchising. The rules took effect from June 1 as part of the government's measures to increase private investment in infrastructure and boost economic growth. Li Kang, head of the NDRC's Department of Laws and Regulations, said the rules will protect private investors' interests and guarantee stability and continuity of franchising operations. The government is encouraging banks and financial institutions to offer differentiated credit support to franchised projects, including loans for up to 30 years.
China
Free Science Museums
China will allocate 350 million yuan ($56.4 million) to support the scrapping of admission fees for selected science museums this year, the Ministry of Finance said in May. The money will make entry into 92 selected science museums free. There are plans that more science museums will open their doors for free from 2016. The China Association for Science and Technology said it hoped that one day all science museums would be free to the public. However, popular destinations, such as China Science and Technology Museum in Beijing and Shanghai Science and Technology Museum, will not be free, as there is concern that the already crowded museums would not be able to accommodate the drastic surge in visitors.