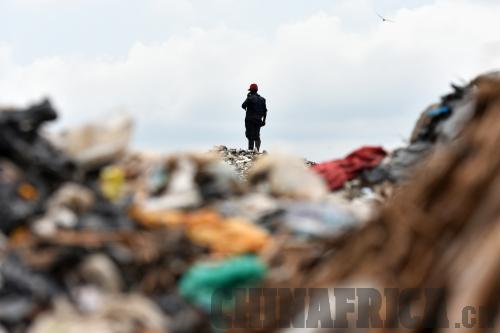 Zambia
Global Climate Meet
Zambia will host a board meeting of the Green Climate Fund, a mechanism in the United Nations Framework Convention on Climate Change (UNFCC) to redistribute money from developed nations to developing ones, in November, the Zambia Daily Mail reported. Fredson Yamba, Zambia's Secretary to the Treasury, said the government was happy Zambia has been given the opportunity to host the event. Zambia will share its experience about the impacts of climate change in its regions that are the most vulnerable to climate change and raise global awareness. The meeting will approve funding proposals for the 21st session of the Conference of the Parties to the UNFCCC scheduled to be held in France at the end of the year. The climate fuand, Yamba said, was an important avenue for Zambia to scale up the existing initiatives mitigating climate change fallouts.
China
Better Environment Monitoring
The government has pledged to tighten the management of environment monitoring agencies to ensure authentic and transparent data. Agencies engaged in environment monitoring, both government-affiliated and non-governmental entities, must operate within the law, adhere to technical standards and be responsible for the authenticity and accuracy of their data, according to a document from the State Council. It states that those who break rules or falsify data will face severe punishment. Recently, the environmental information released by different channels following different standards has been chaotic. The document says a national environment monitoring network will be established by 2020 to release environmental data in an integrated way.
South Africa
Licenses for Shale Gas Exploration
South Africa will issue licenses for the exploration of shale gas by hydraulic fracturing, or fracking. It is this government's hope that we, together with your respective governments, will find practical opportunities to enhance the economic opportunities the shale gas sector has to present, President Jacob Zuma said. He noted South Africa has the eighth largest shale gas reserves in the world. The Karoo area in the Northern Cape Province is believed to have up to 390 trillion cubic feet (11 trillion cubic meters) of recoverable gas reserves. But Zuma did not say when the licenses will be issued or the conditions. Shale gas can ease South Africa's worsening energy shortage.
Morocco
Business Aviation Fair
Morocco is to host the First Business Aviation Fair in Africa, according to the Ministry of Equipment, Transport and Logistics. The two-day international event at the International Mohammed V. Airport in Casablanca on September 1 and 2 is set to bring together more than 50 companies. Morocco's National Airports Authority provided the Middle East and North Africa Business Aviation Association with an exhibition space of 93,600 square meters to display more than 25 aircraft.
Kenya
Telemedicine Healthcare Service
Kenya's Commercial Bank of Africa has partnered with local mobile network operator Safaricom to offer more than 30 million Kenyans medical consultation on their phones. Called Sema Doc (Hello Doctor), the service, launched in August, assists local general practitioners when patients want a quick healthcare reference. Through it, patients can consult doctors and other healthcare providers, receive preliminary diagnosis and be prescribed medicines without having to go to hospital. The Hello Doctor app works on both smartphones and basic phones with select features. The telemedicine program is aimed at improving primary healthcare in remote areas but is not intended to replace face-to-face diagnosis.
China
Investigating Massive Blasts
The State Council has established a team to investigate the cause of deadly explosions in Tianjin on August 12. A statement issued by the State Council said the team will give a responsible answer to the Party and the people, and that those found to be responsible will be given severe punishment. It said the team has already started its investigation in accordance with the regulations on management of dangerous chemicals and on workplace safety, though it did not say when the team will announce any conclusions. The team will define the nature and gravity of the accident, and determine liability, according to the statement. Representing Chinese President Xi Jinping, Premier Li Keqiang went to the warehouse explosion site in Tianjin on August 16 to direct rescue work.
A warehouse of Ruihai International Logistics Co. Ltd. storing dangerous chemical goods in Tianjin exploded at night on August 12. The death toll was 114 by 9 a.m. on August 19, with 101 bodies identified, and 65 remain missing. More than 674 are receiving treatment at hospitals, with 37 severely injured.  
China-Tanzania
Clean Water Project
The Chinese Government has recently completed a clean water project in Tanzania, building 55 wells in Tanzanian villages since 2013. It will provide tens of thousands of locals with safe water, Chinese Ambassador Lu Youqing said. Many Tanzanians face difficulties in accessing safe water. As a friend, China needs to do what Tanzania needs, Lu said. The project, executed by the China Geo-Engineering Corp., has enabled 30,000 to 40,000 people in the rural areas of the Coast Region to access clean drinking water, Lu said. The clean water project is part of a pledge made by the Chinese Government to Tanzania under the Fourth Ministerial Conference of the Forum on China-Africa Cooperation.
China
HIV Mechanism
All schools in China need to establish an HIV/AIDS infection reporting system. The National Health and Family Planning Commission and the Ministry of Education said in a joint circular in August that infections among young students have seen a marked rise in recent years, a sign of problems in education and students lack of awareness about HIV/AIDS prevention. They have urged local health and education agencies to improve awareness campaigns at schools and establish infection reporting systems. There should also be regular consultation mechanisms to analyze the cause of the infections and formulate countermeasures. Students in secondary schools and above should attend special classes on HIV/AIDS prevention as well as sexual responsibility and morality, the circular said.
China
Boosting Tourism
China will build more tourism infrastructure, including cruise ports and parks for recreational vehicles, and give employees more flexibility to go on vacation in a bid to boost consumption. Cruise tourism will be developed with 10 ports for cruise vessels built by 2020, according to a document by the State Council. Greater efforts should be made to improve tourism facilities. In three years, 57,000 free toilets at prime tourist sites will be built or renovated. Private investors are being urged to partner with government agencies to build 1,000 parks for tourists traveling in recreational vehicles and other independent travelers by 2020. All important tourist attractions and tourist cities would be staffed with professionals providing tourism information by 2020.
China
Victory Commemorated in SA
The Chinese in South Africa commemorated the 70th anniversary of the victory of the Chinese People's War of Resistance Against Japanese Aggression and the victory in the Anti-Fascist War of the World in Johannesburg on August 16. The event started with a photo exhibition illustrating the prolonged war and its signposts and included performances. Chinese living outside China have made a major contribution to the war of resistance by donations and returning home to take part in the defense against the invaders. More than 1,500 people took part in the event organized by the South Africa Fujian Overseas Chinese Association. Overseas Chinese have held such commemorative events in other African countries as well.